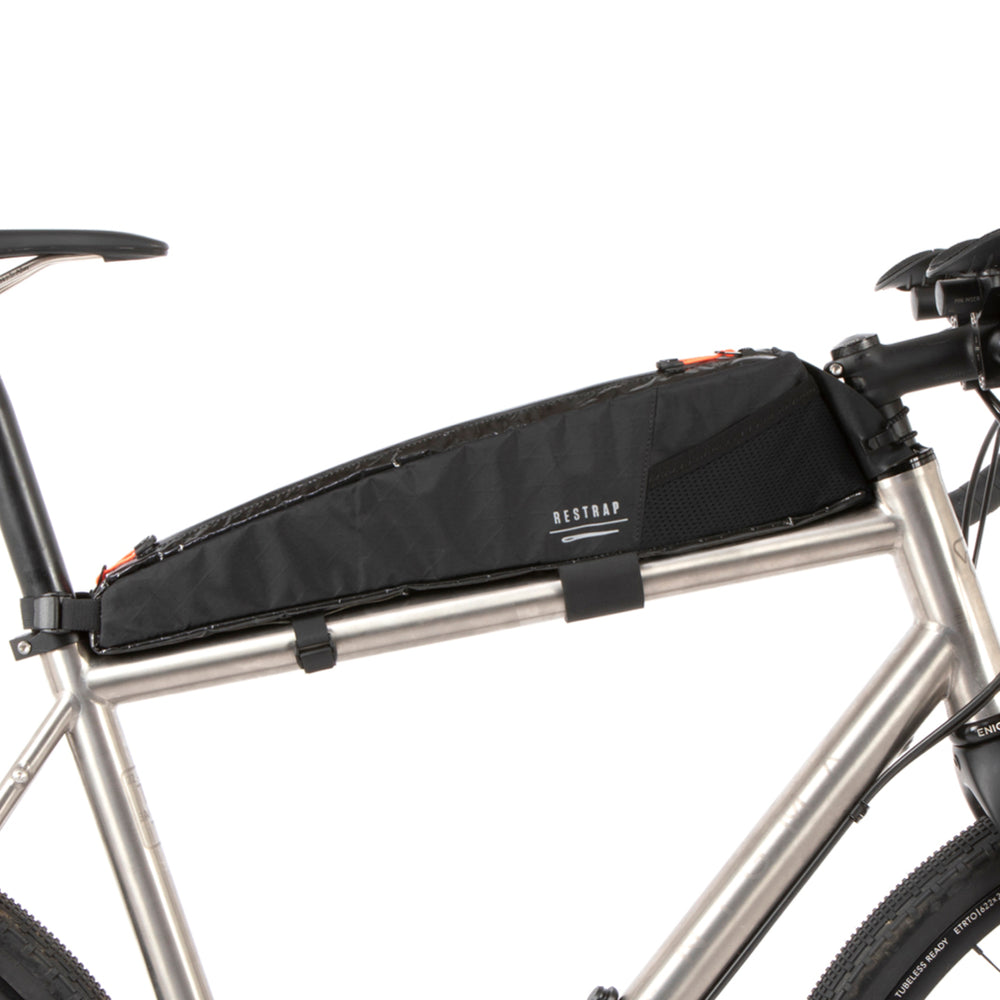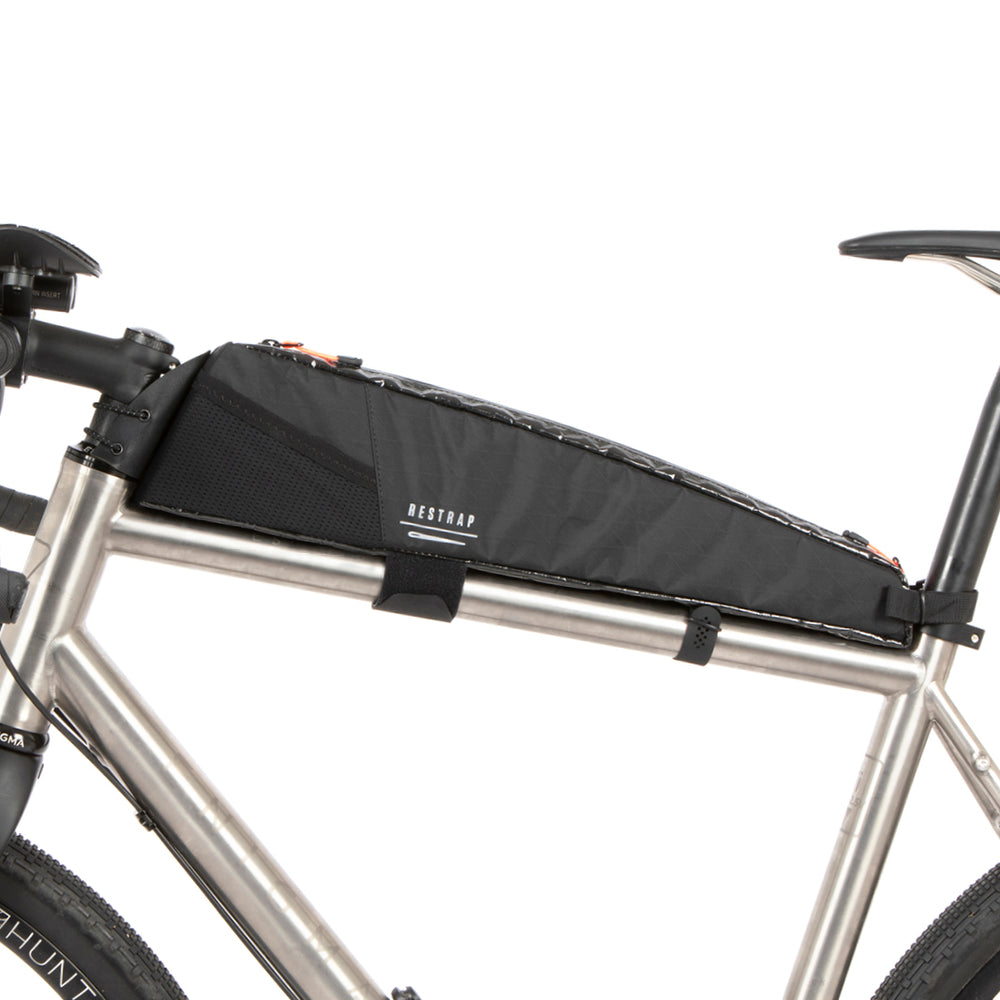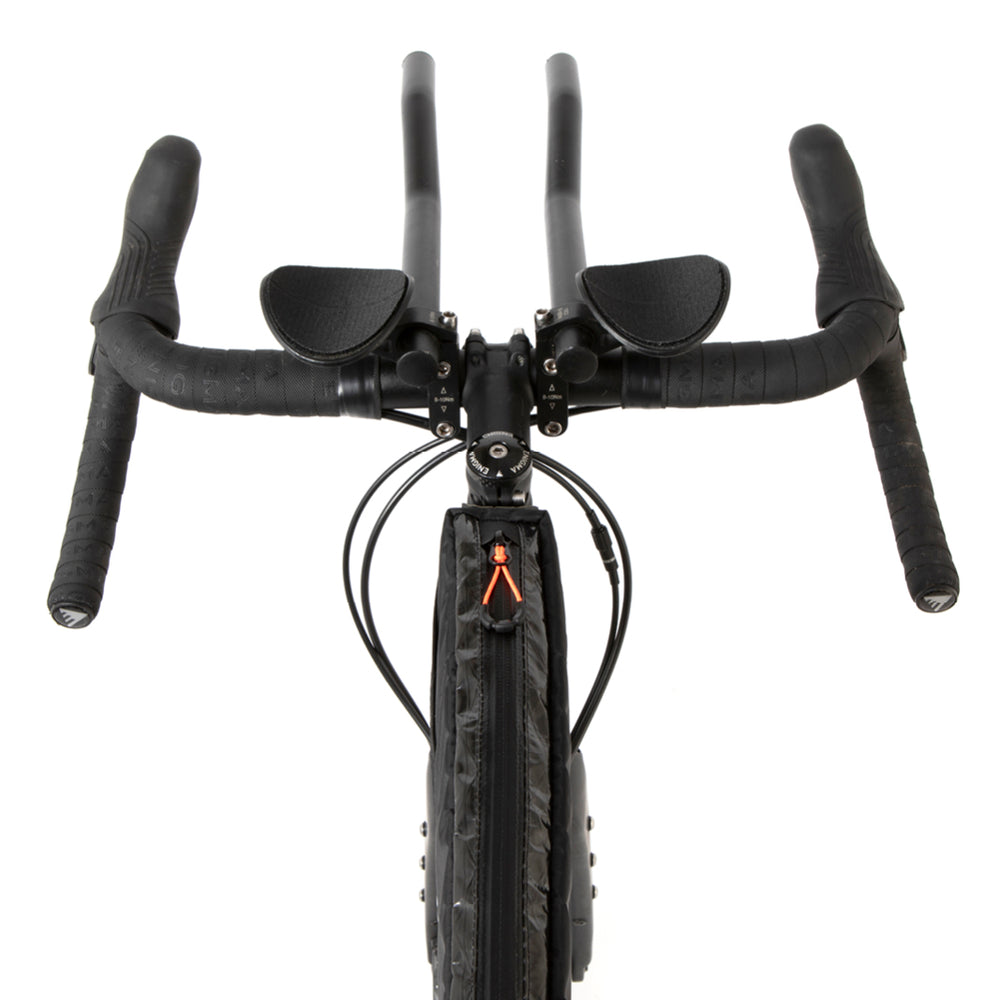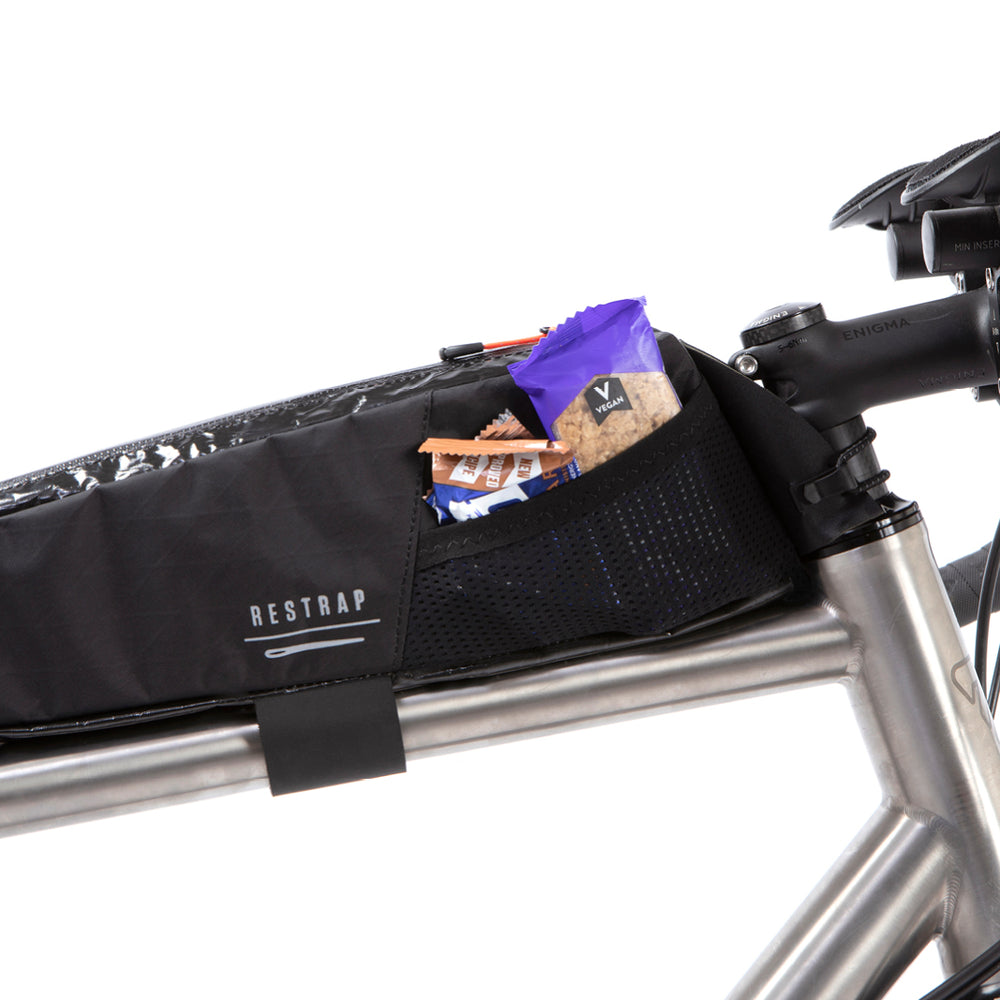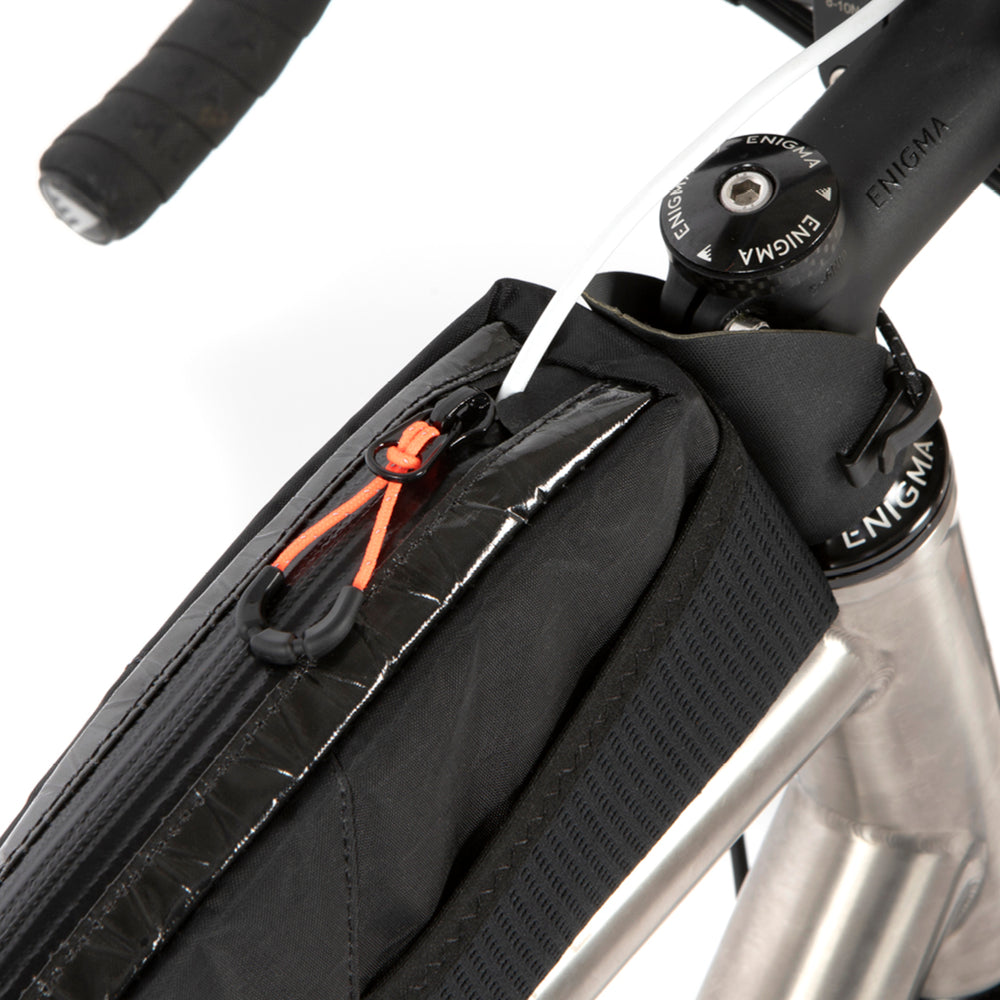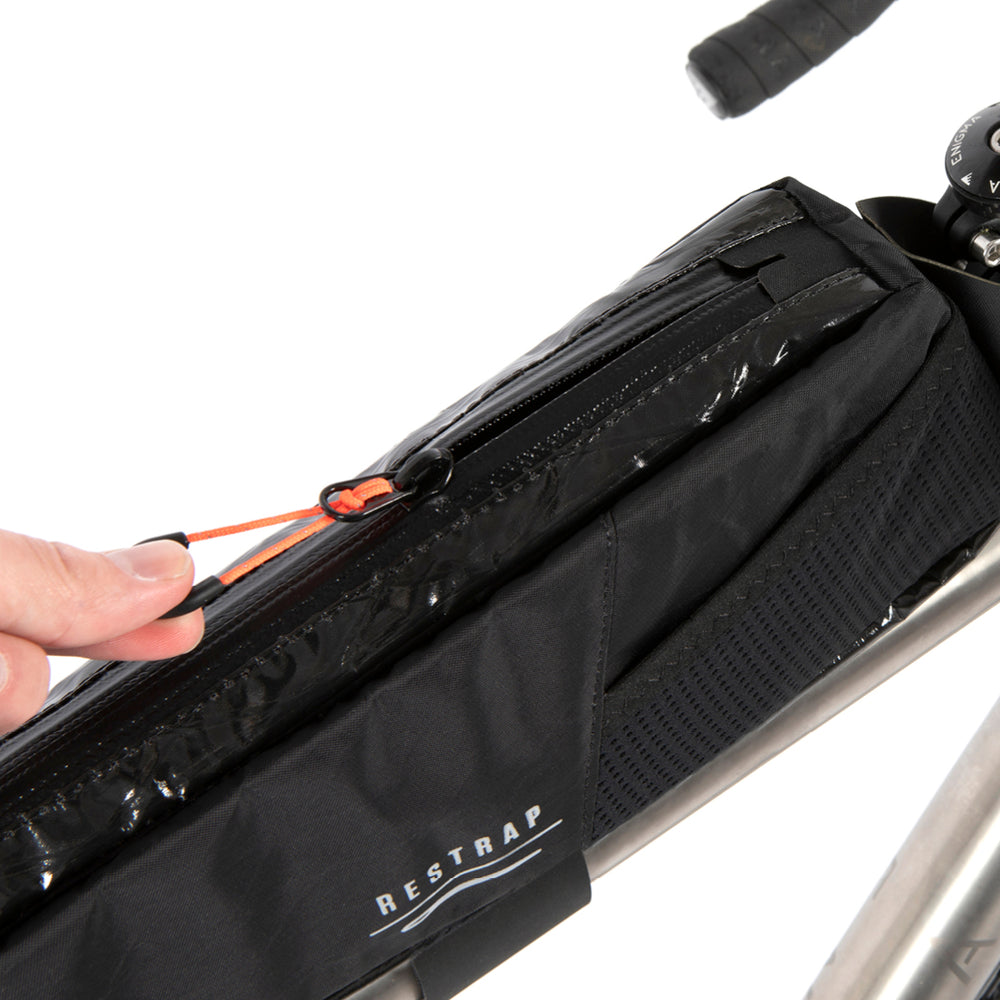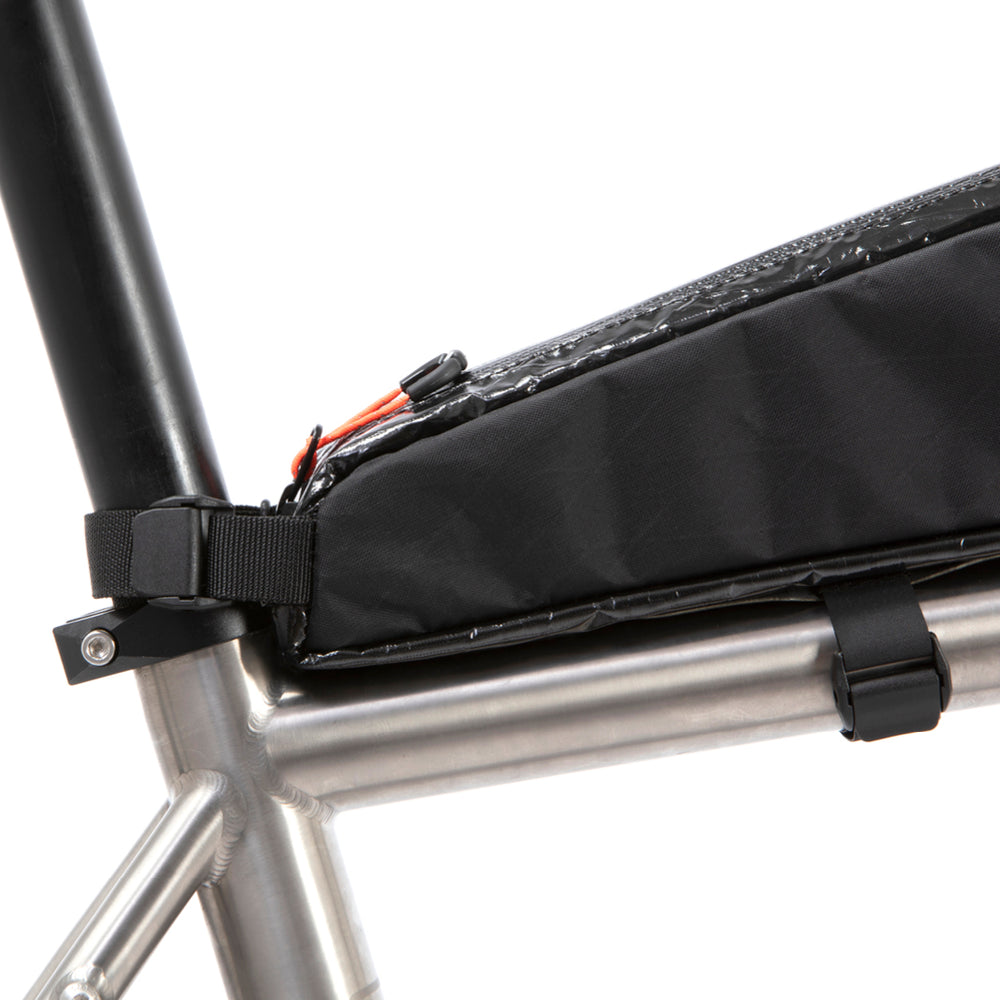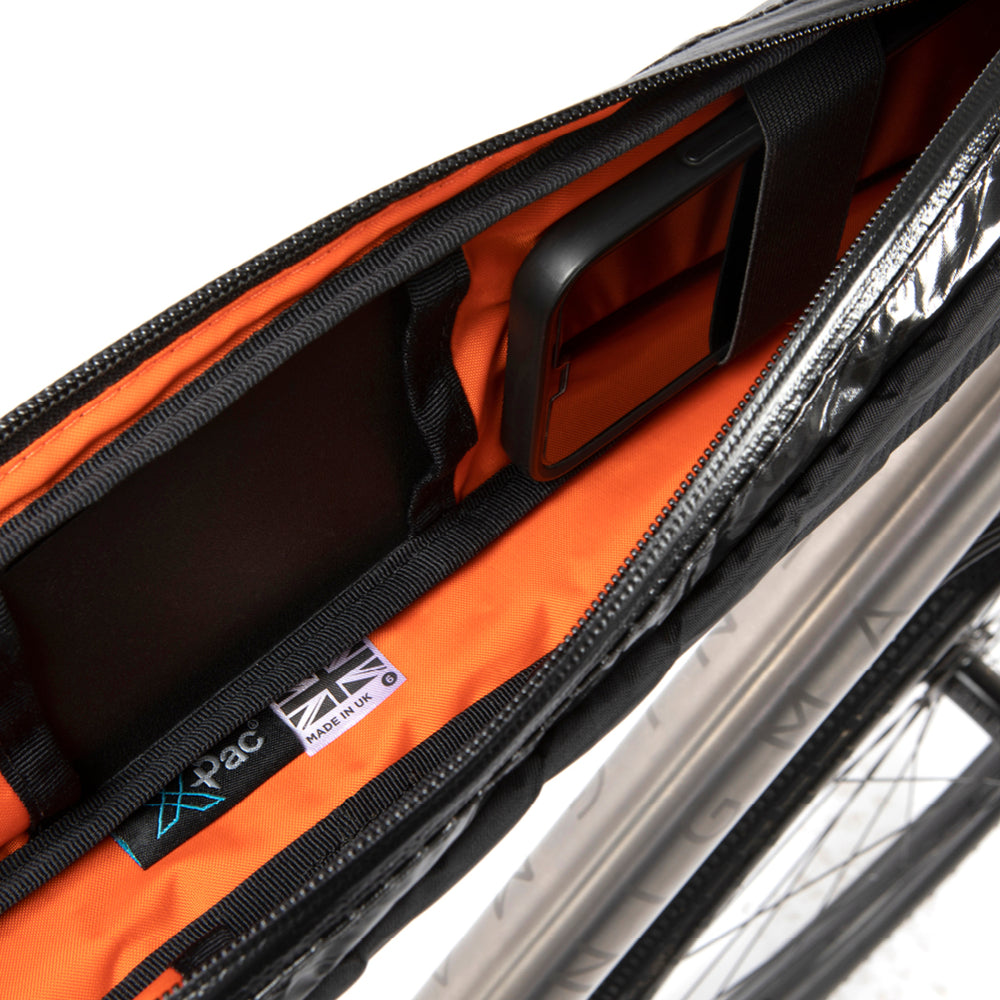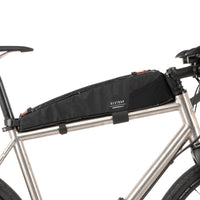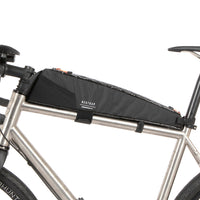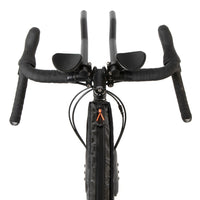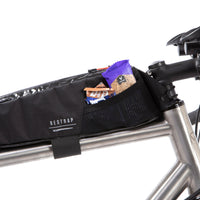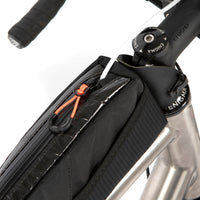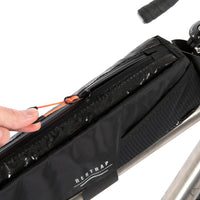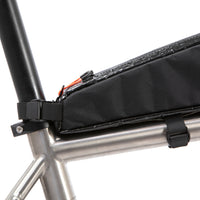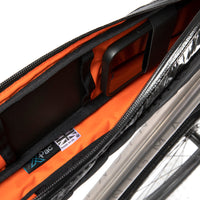 Description
Durable and lightweight, the Adventure Race Top Tube Bag is designed with ultra-distance racing and audaxing in mind. An X21 technical waterproof outer, waterproof 6oz nylon inner lining and YKK aquaguard two-way zip keeps inclement weather at bay, whilst reflective detailing boosts visibility and safety when riding through the night.
Built to be practical and functional, the bag is held firmly in place with a rubberised velcro strap and an adjustable MOLLE hypalon fitting, which allows the bag to function seamlessly with all Restrap Frame Bags. A rigid internal plastic structure keeps the bag upright and stable and the universal headset fitting accommodates all headsets, including bikes with a low stack height. A stretch mesh side pocket provides storage for nutrition, wrappers and other on-the-fly essentials.
Capacity - 2L
Weight - 249g
Lifetime Warranty
All Restrap products carry a lifetime guarantee to be free of defects in materials and workmanship. We stand by our products and will cover the cost to repair or replace any defective product.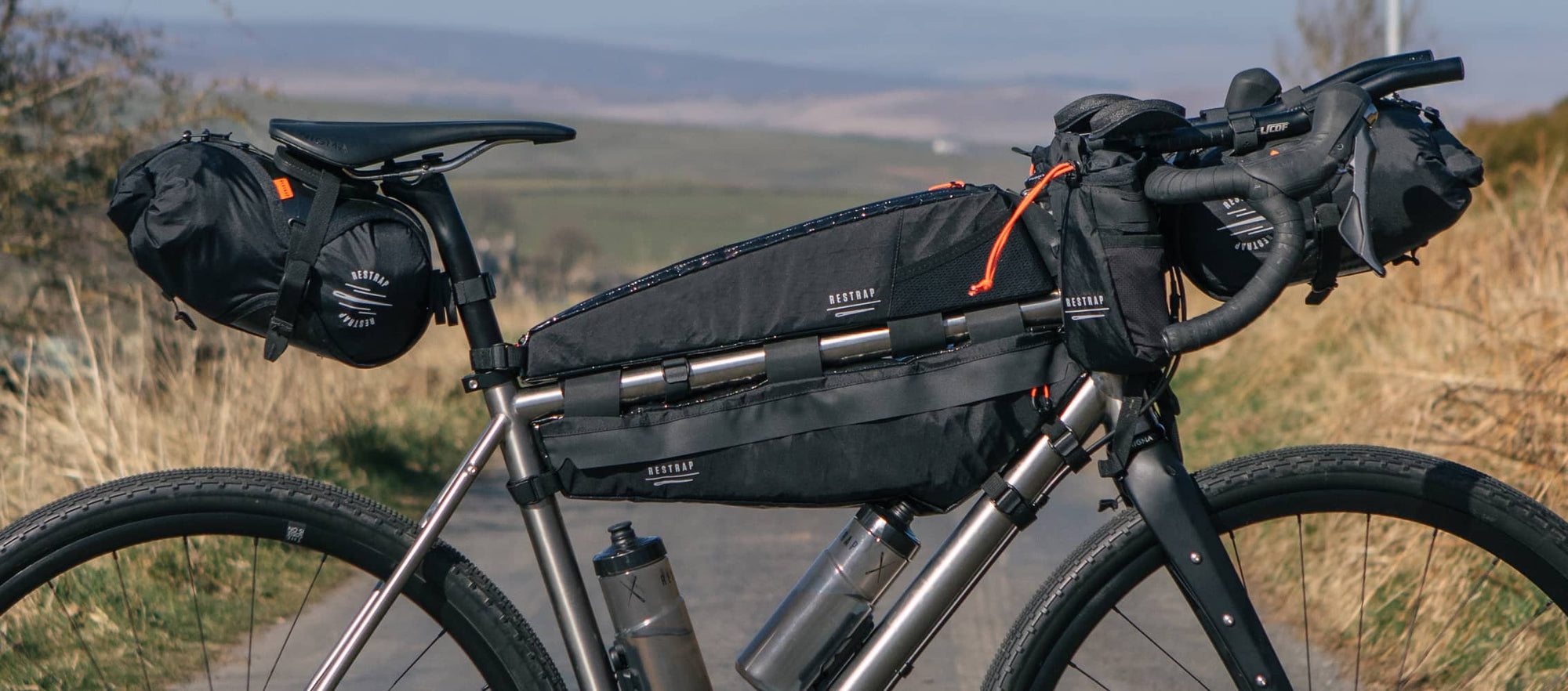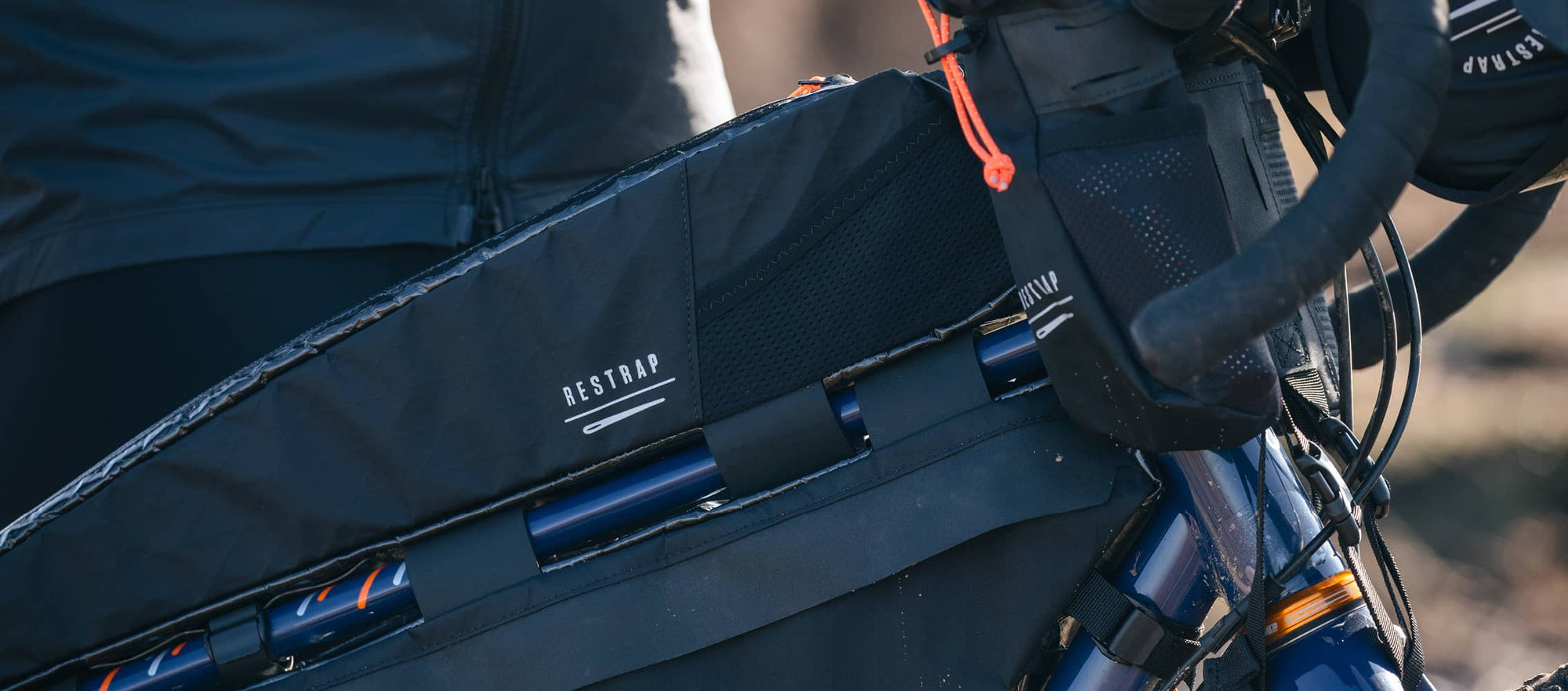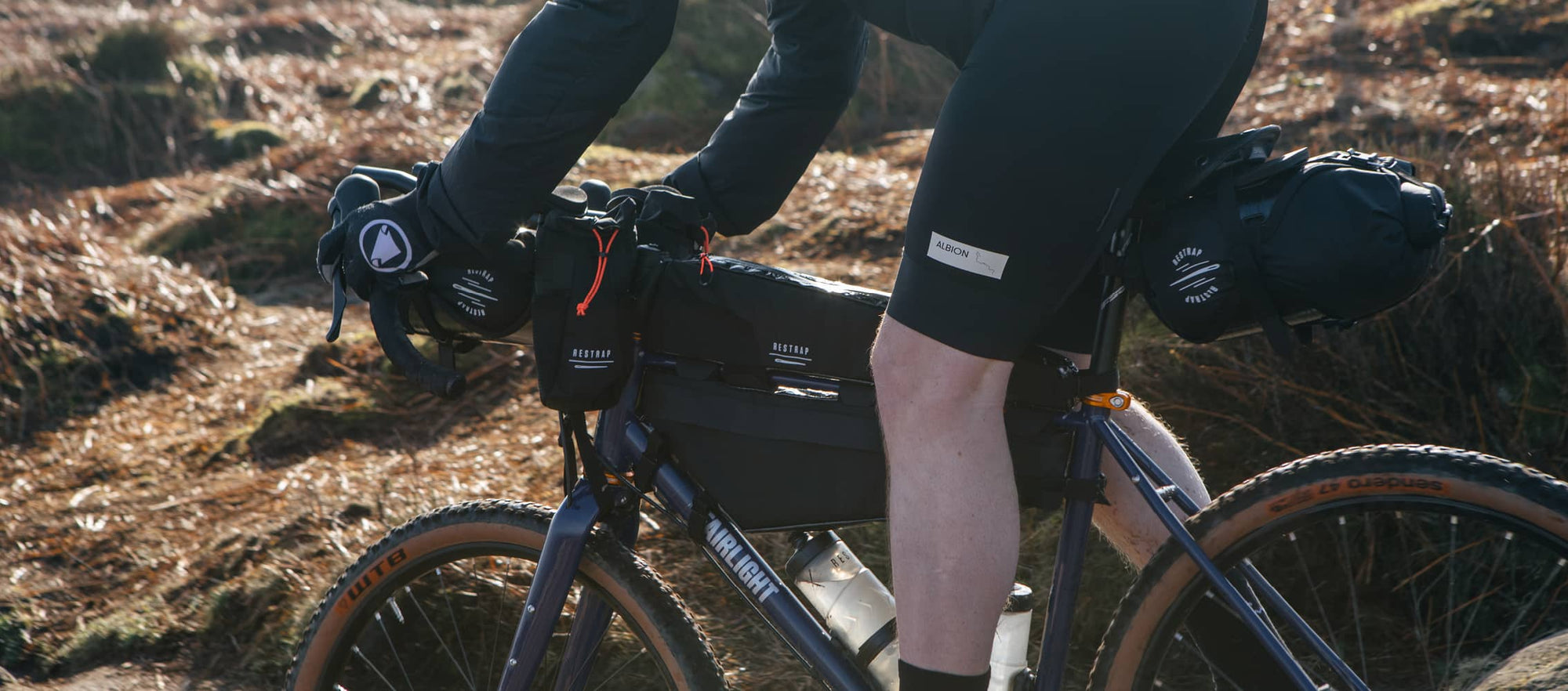 Waterproof Materials
A specially developed combination of technical materials like VX21 and 1000D textured nylon work in conjunction with coated nylon linings to keep the worst of the elements at bay.
Vegan Friendly
Our signature brown Restrap label may look like leather but fear not - no animals have been harmed in the making of our products. PU leather or heat-pressed labels mean our kit not only looks great, but is cruelty free too.
Reflective Detailing
As much as we'd like to always ride in ideal conditions, we know that's far from the reality. Reflective details aid visibility in low light, poor weather and outright darkness so when the day draws to a close, your adventure doesn't have to.