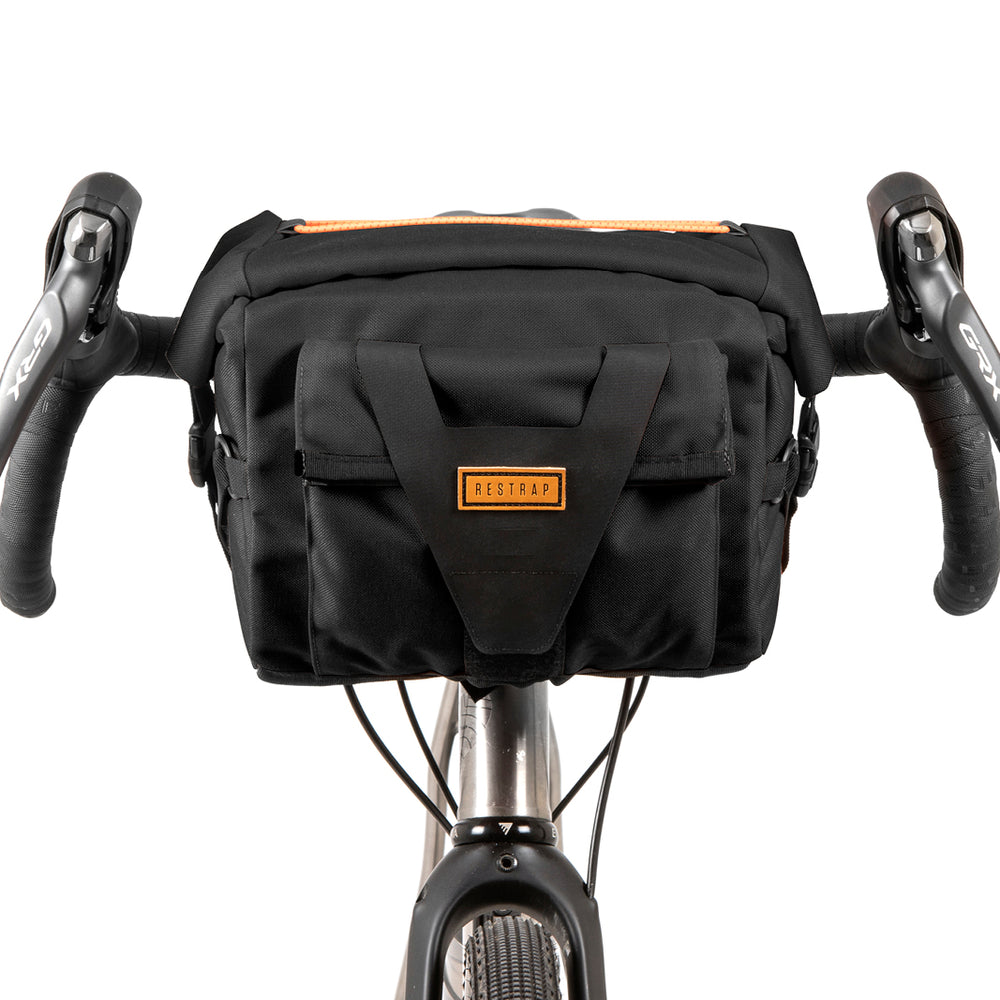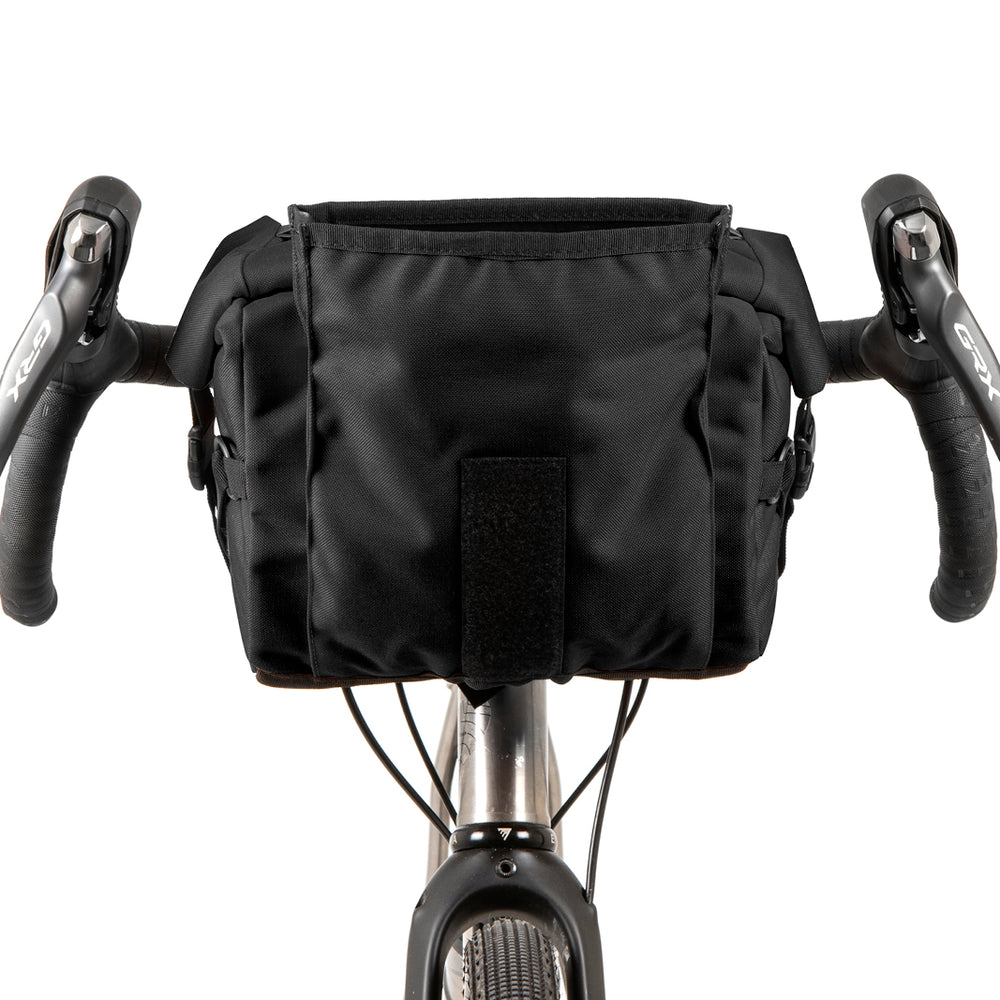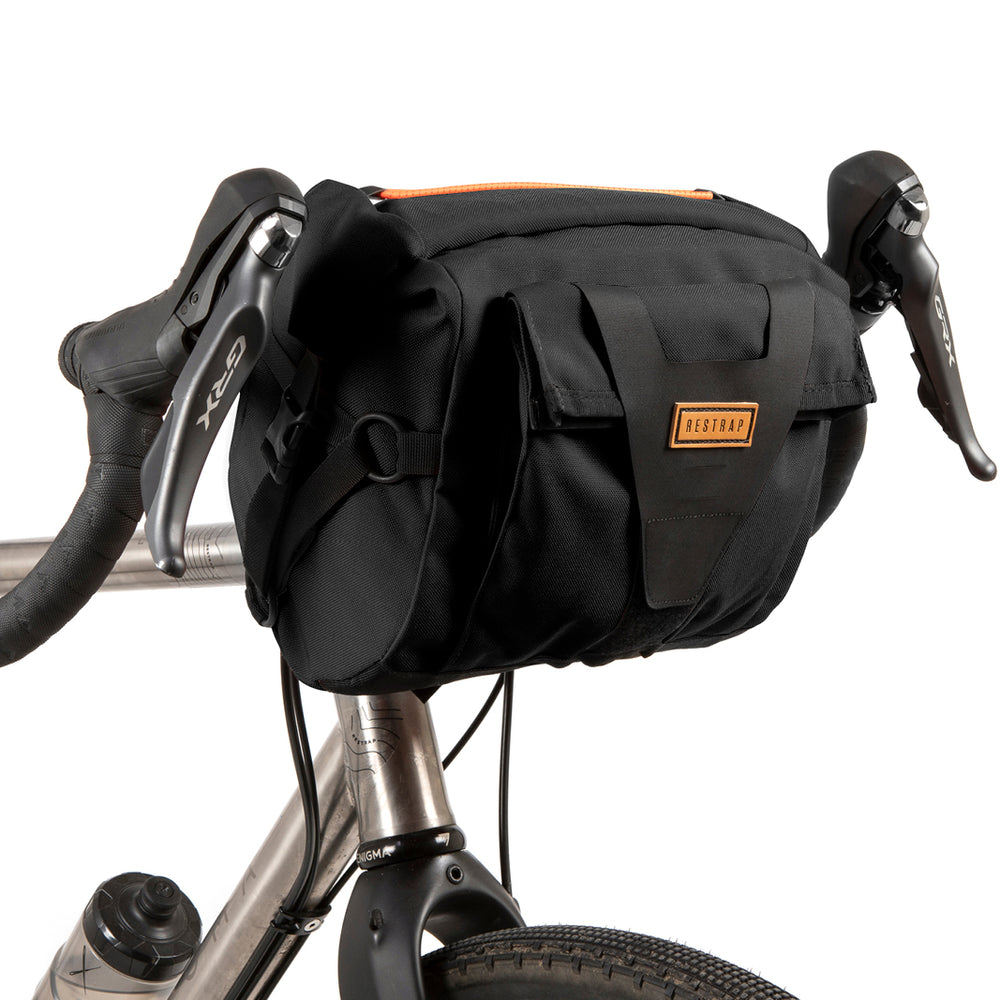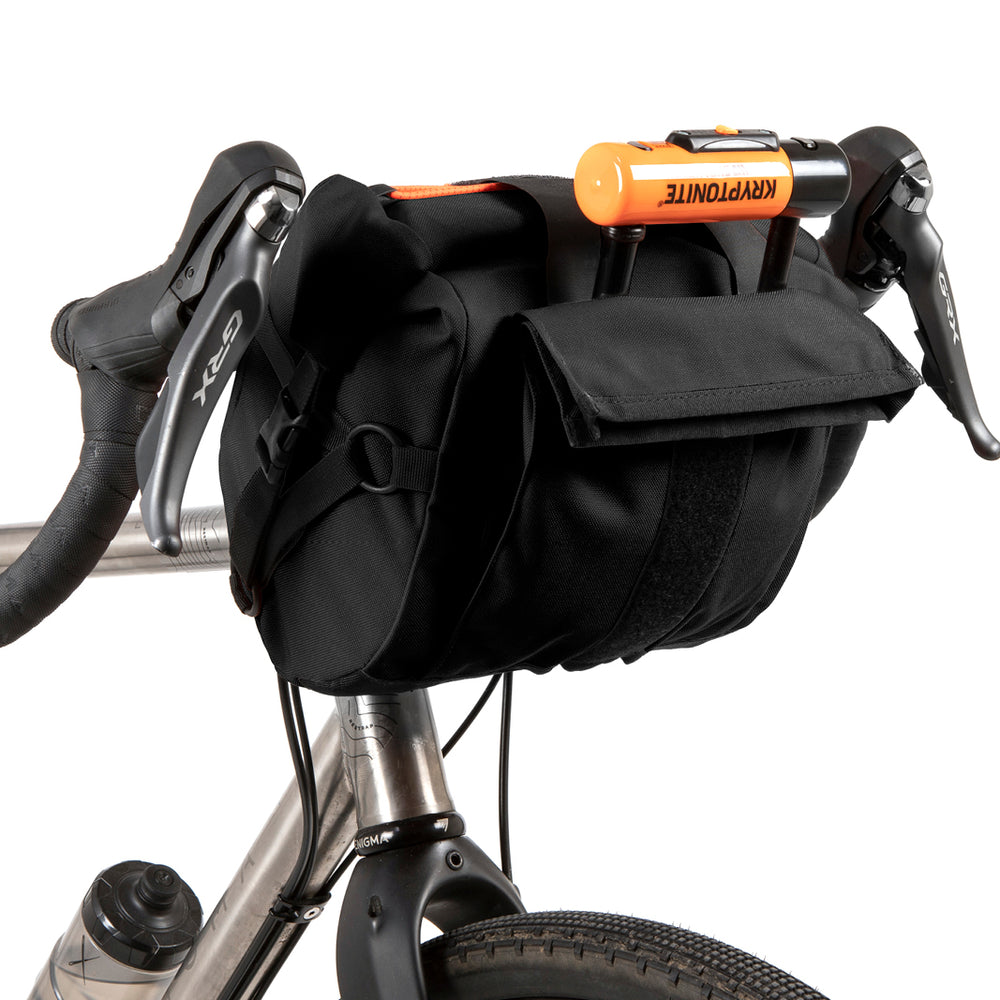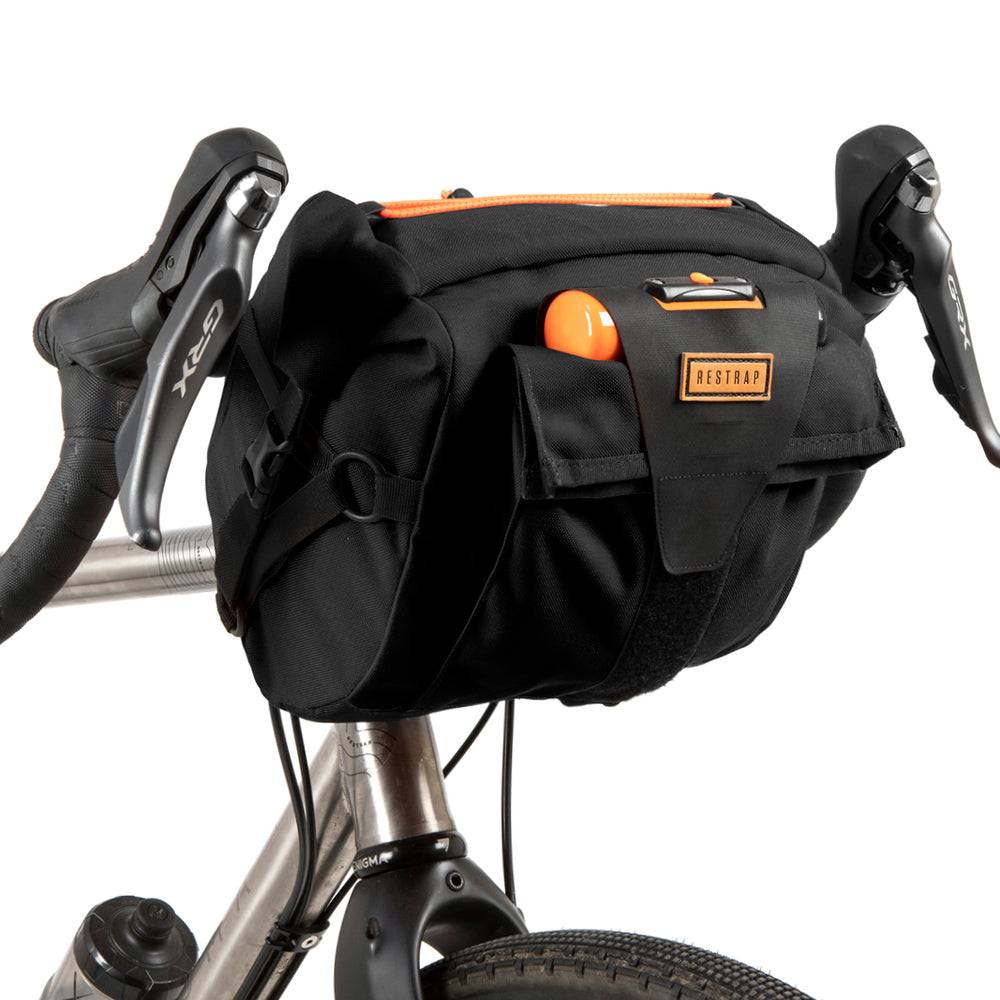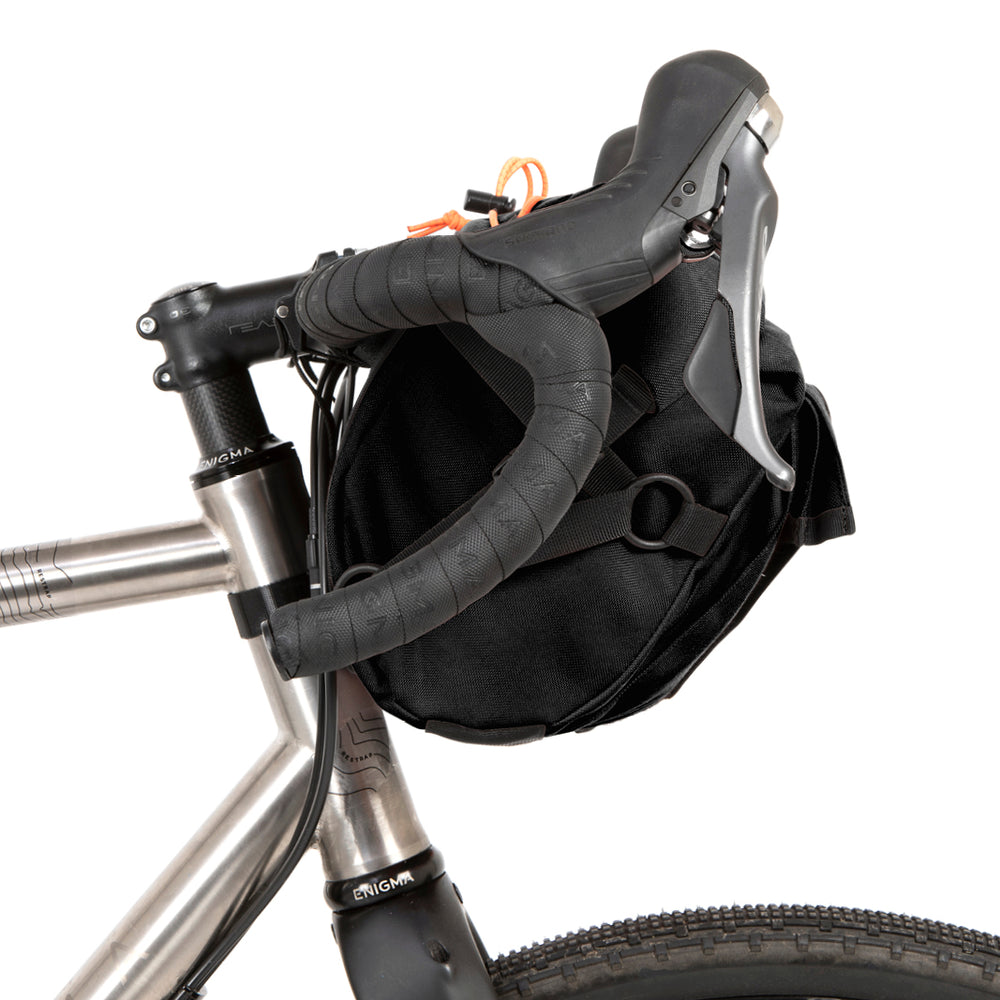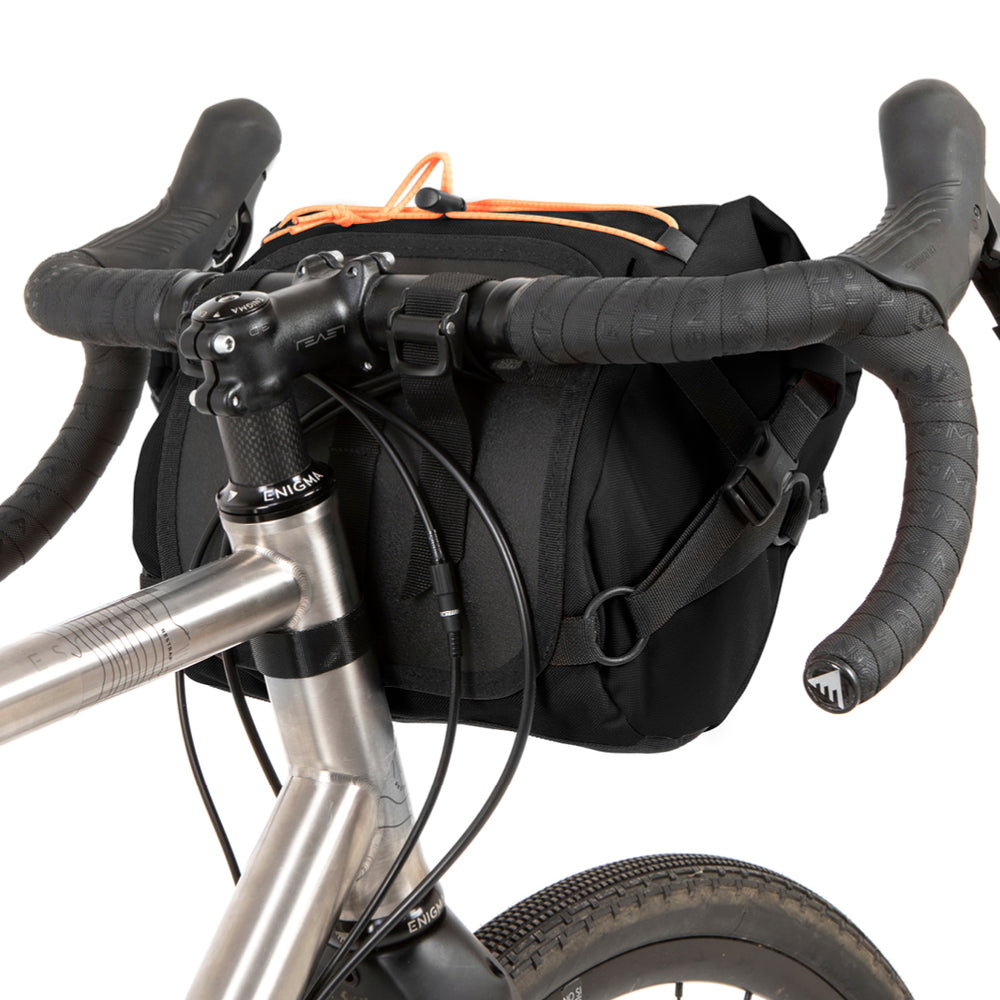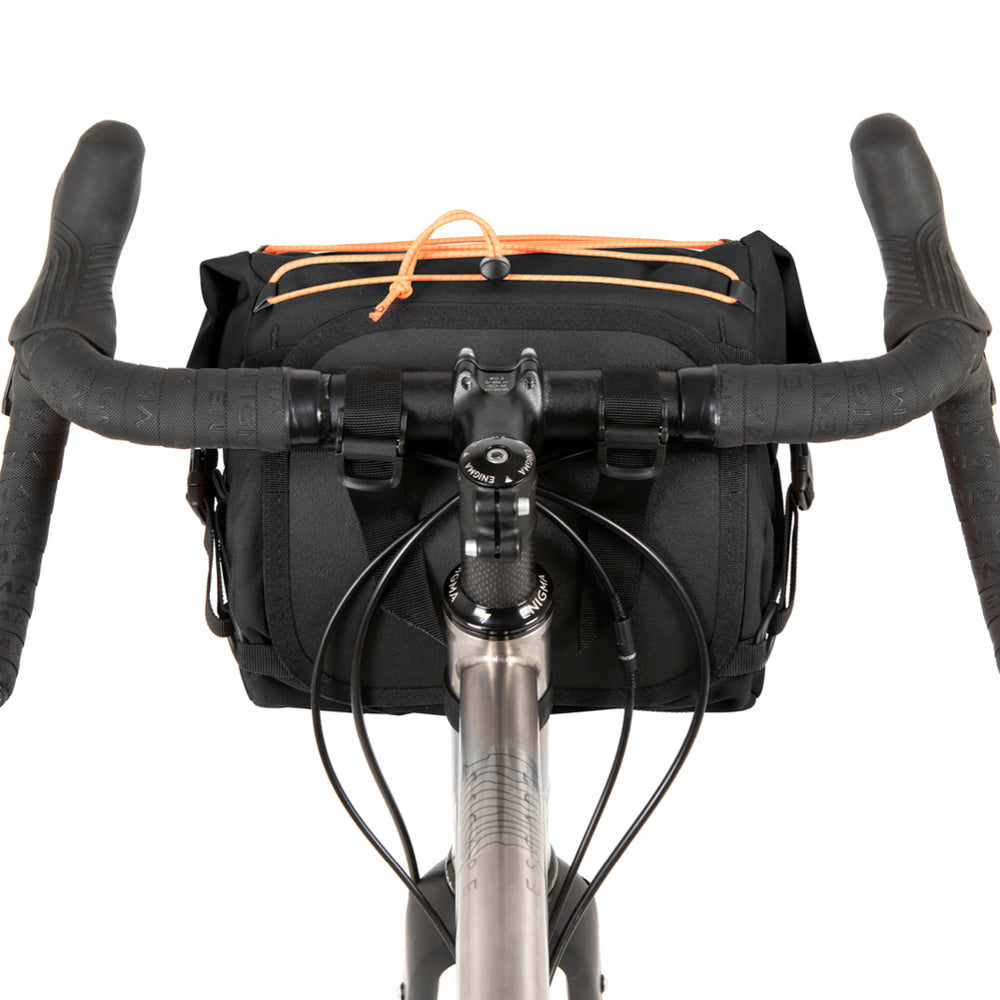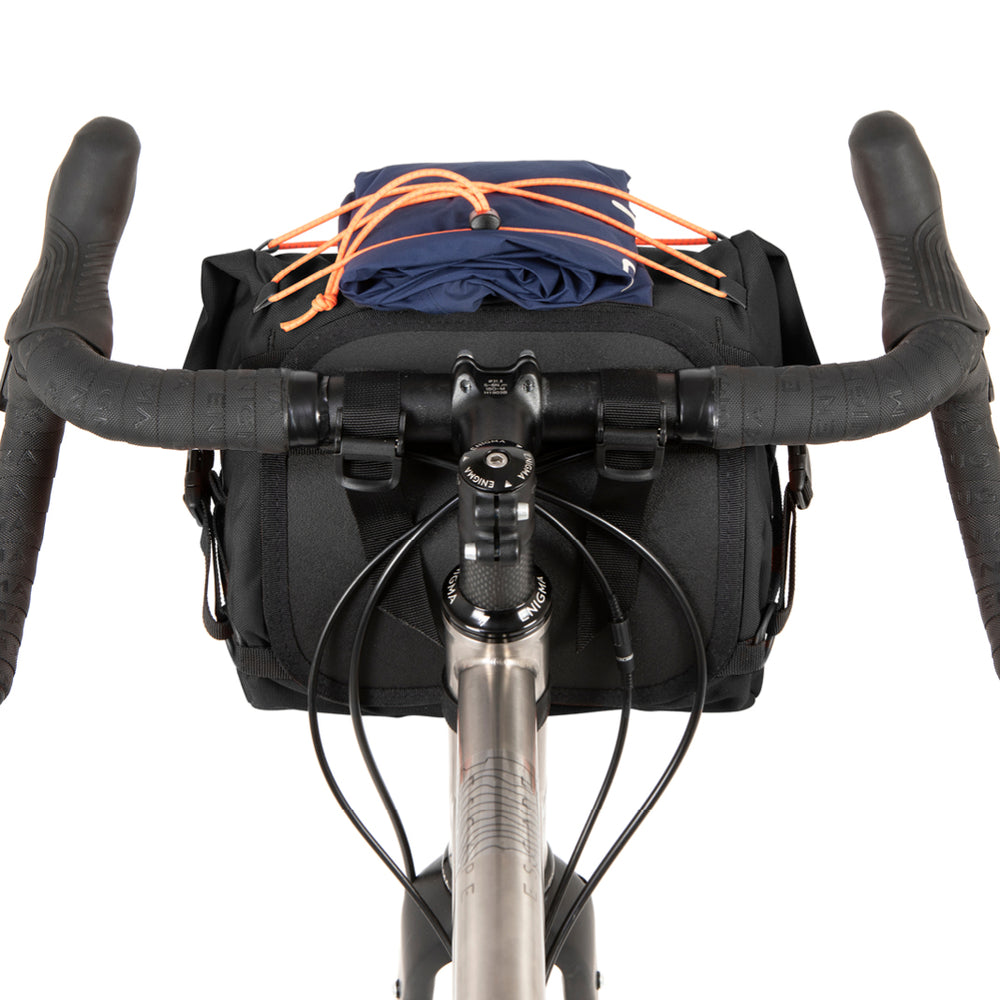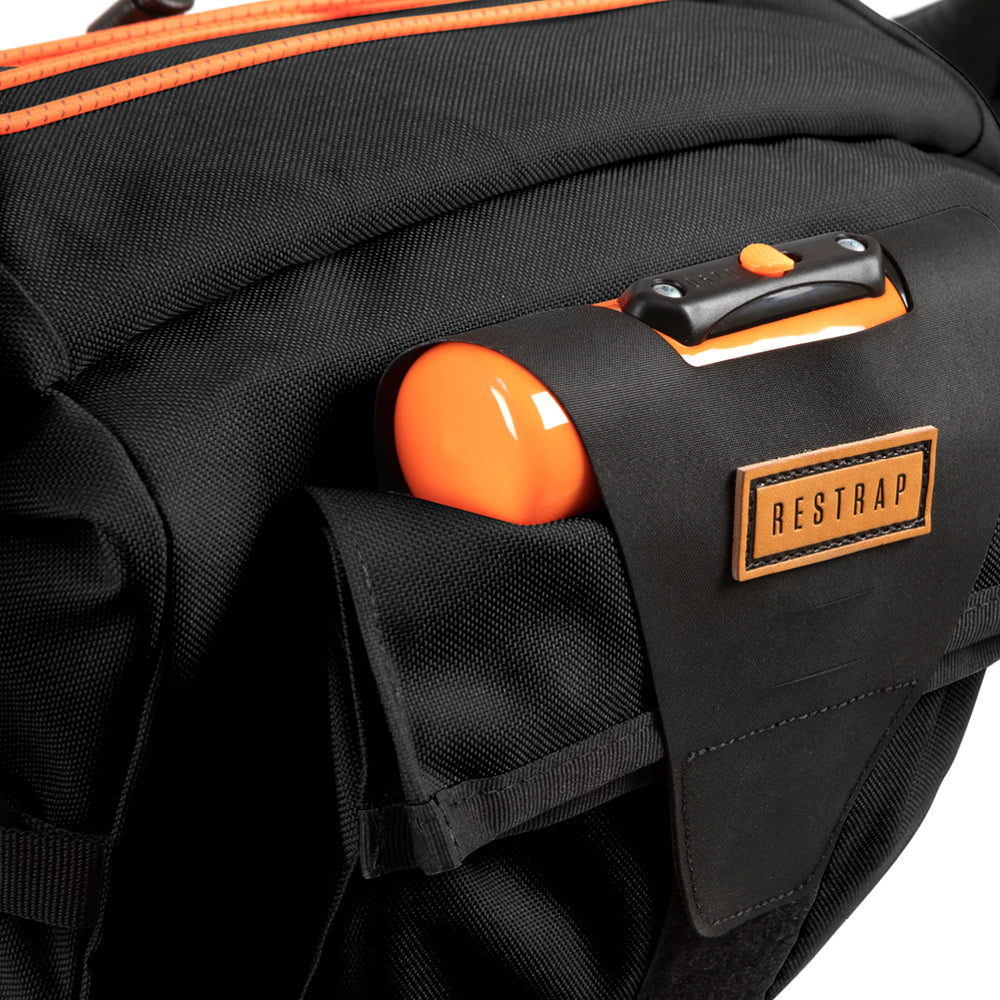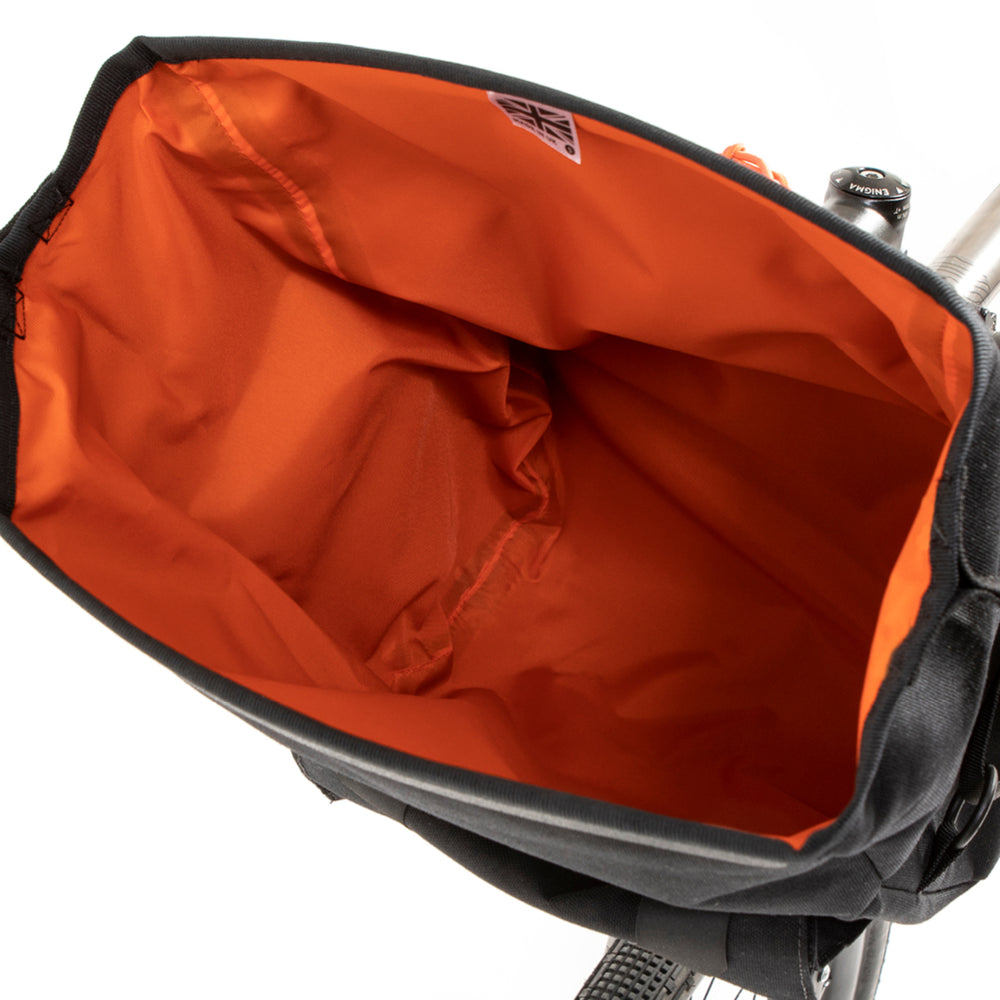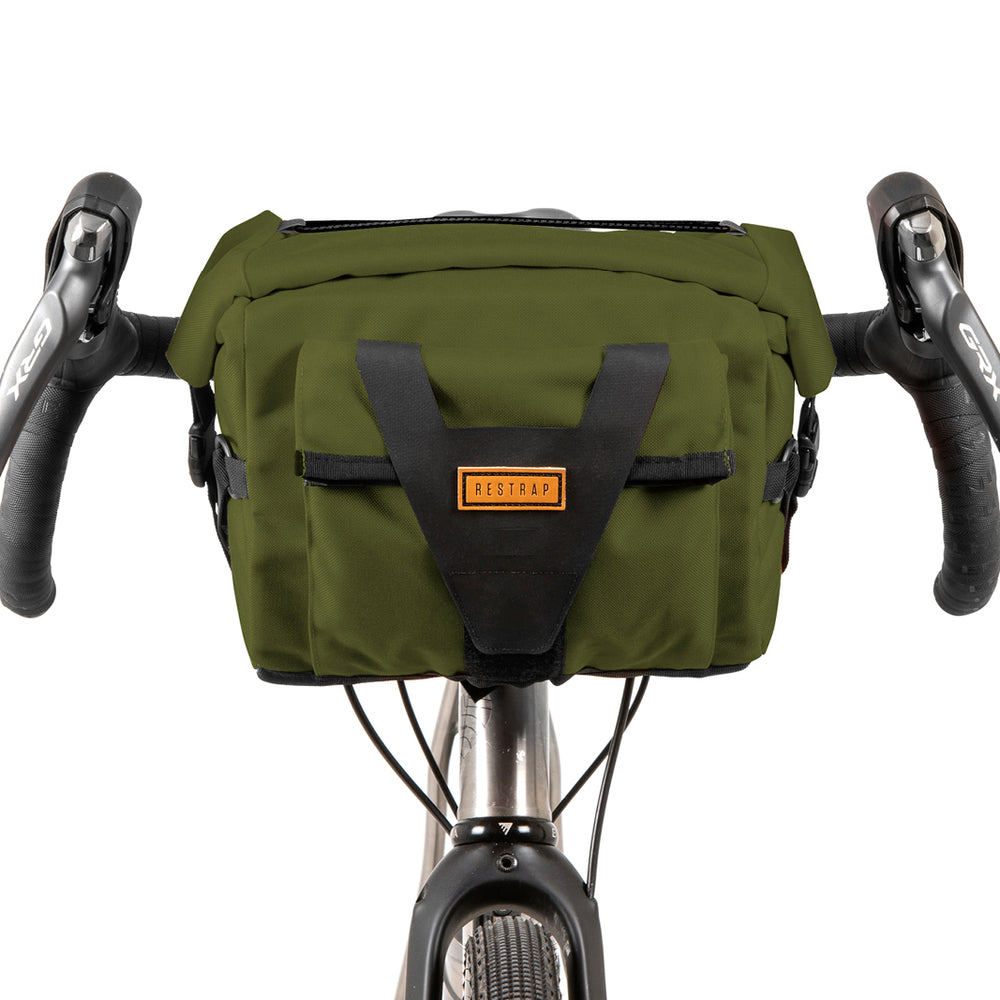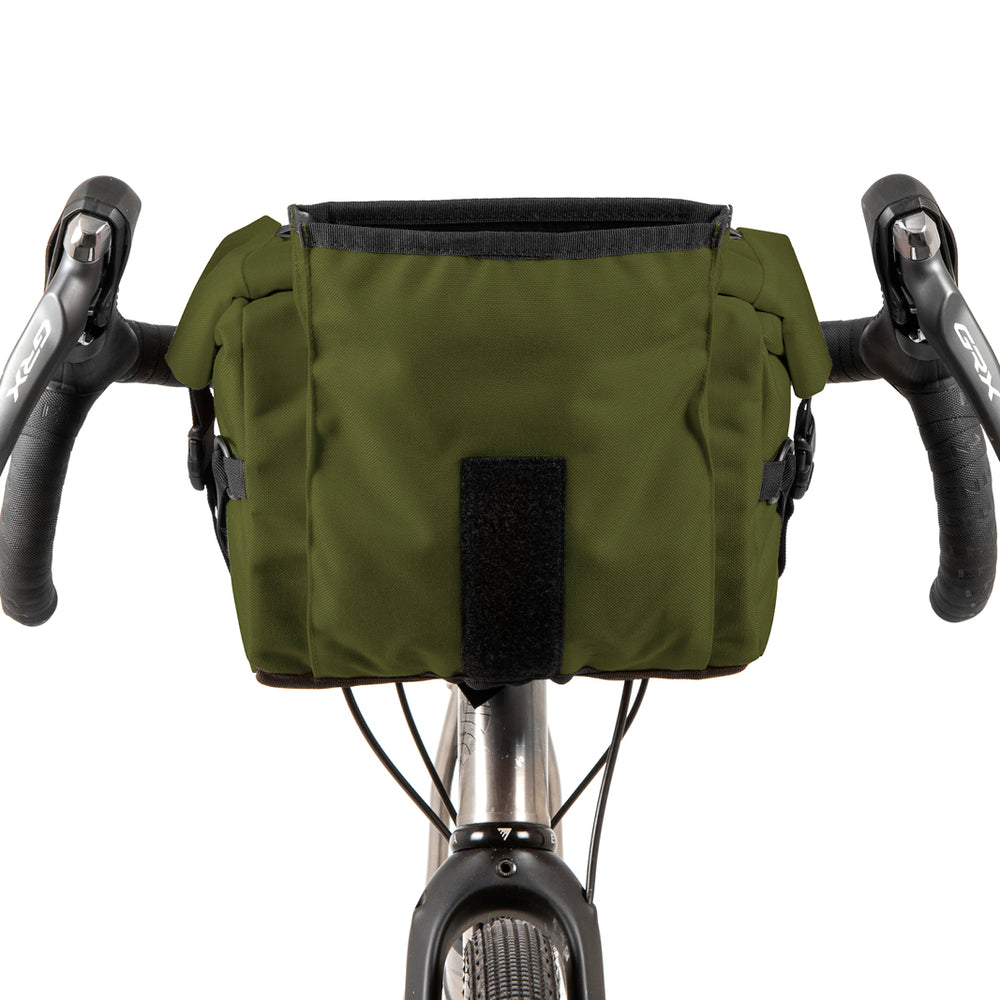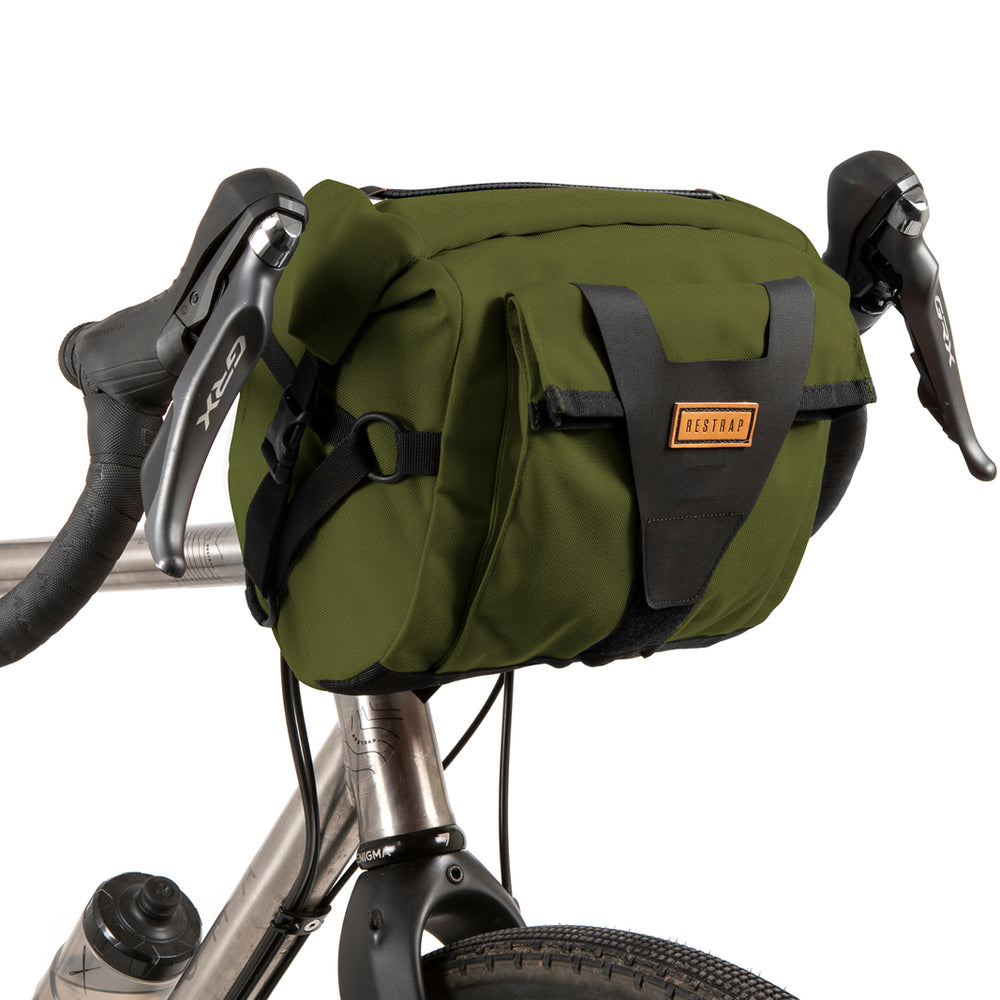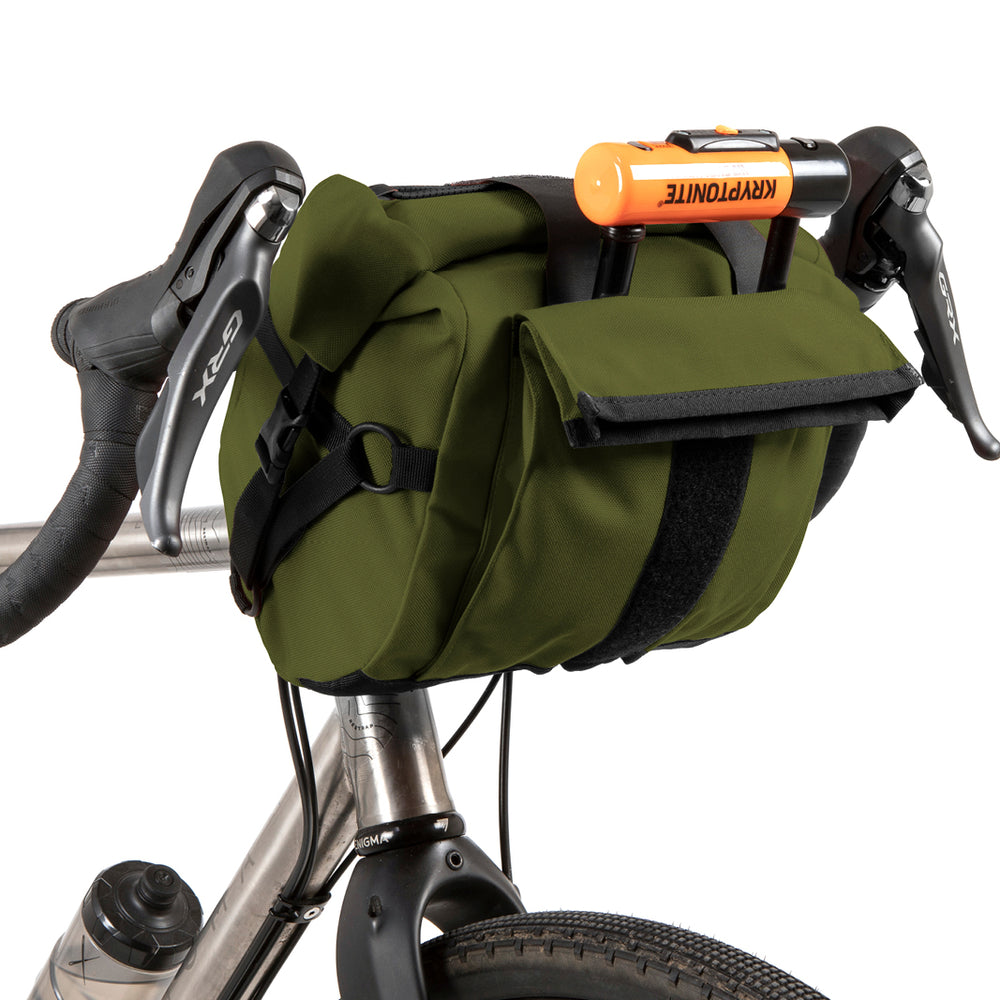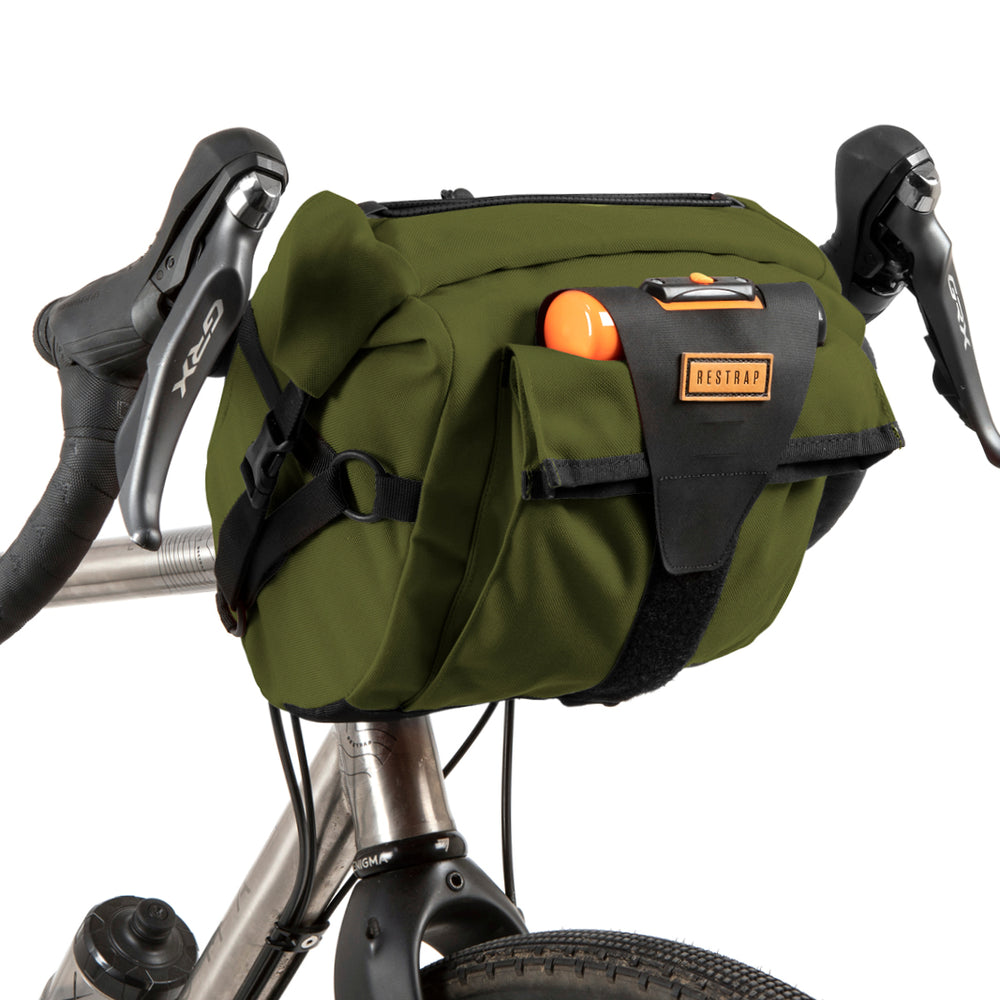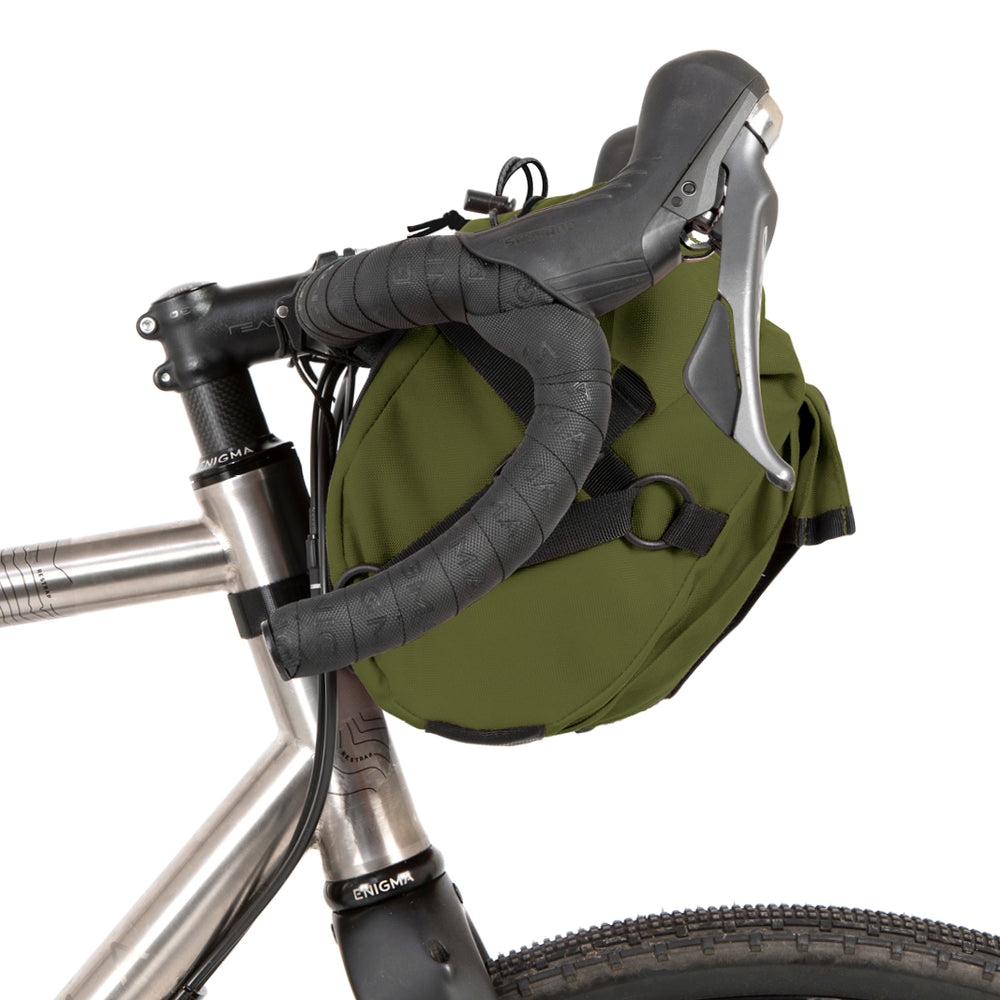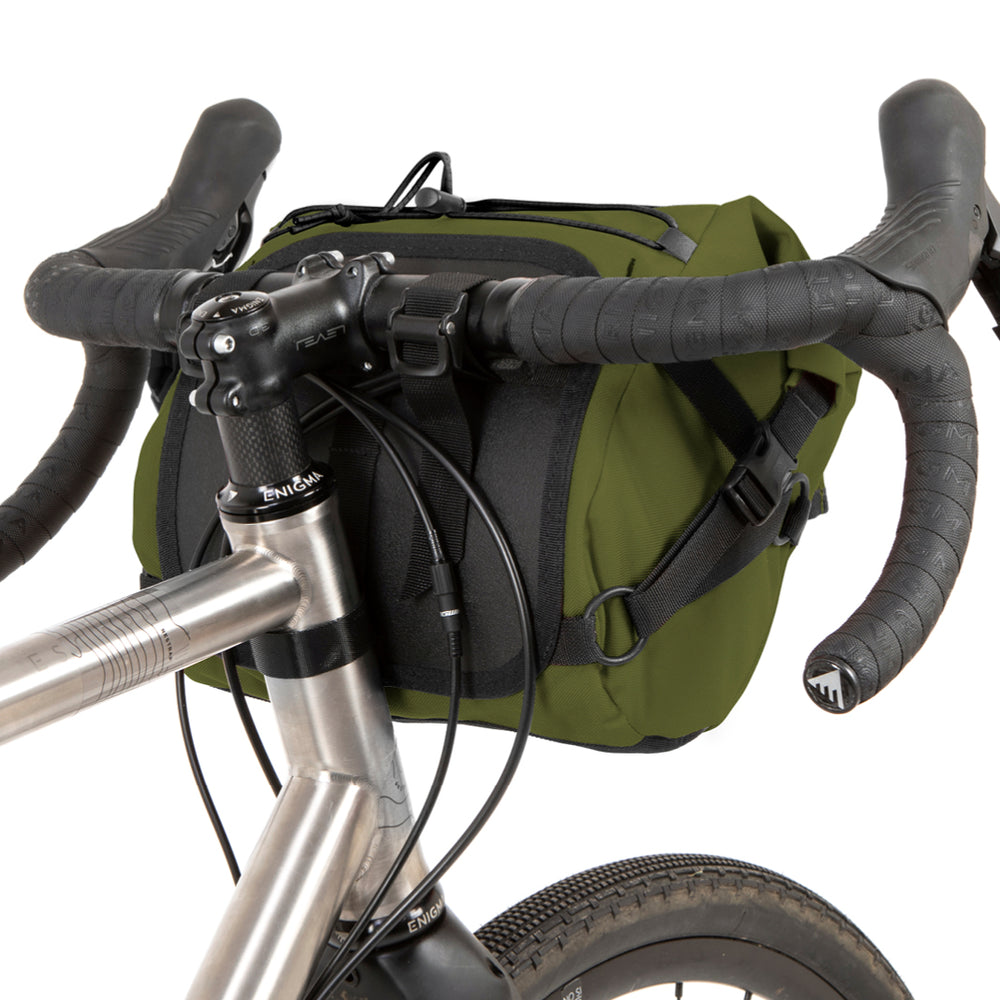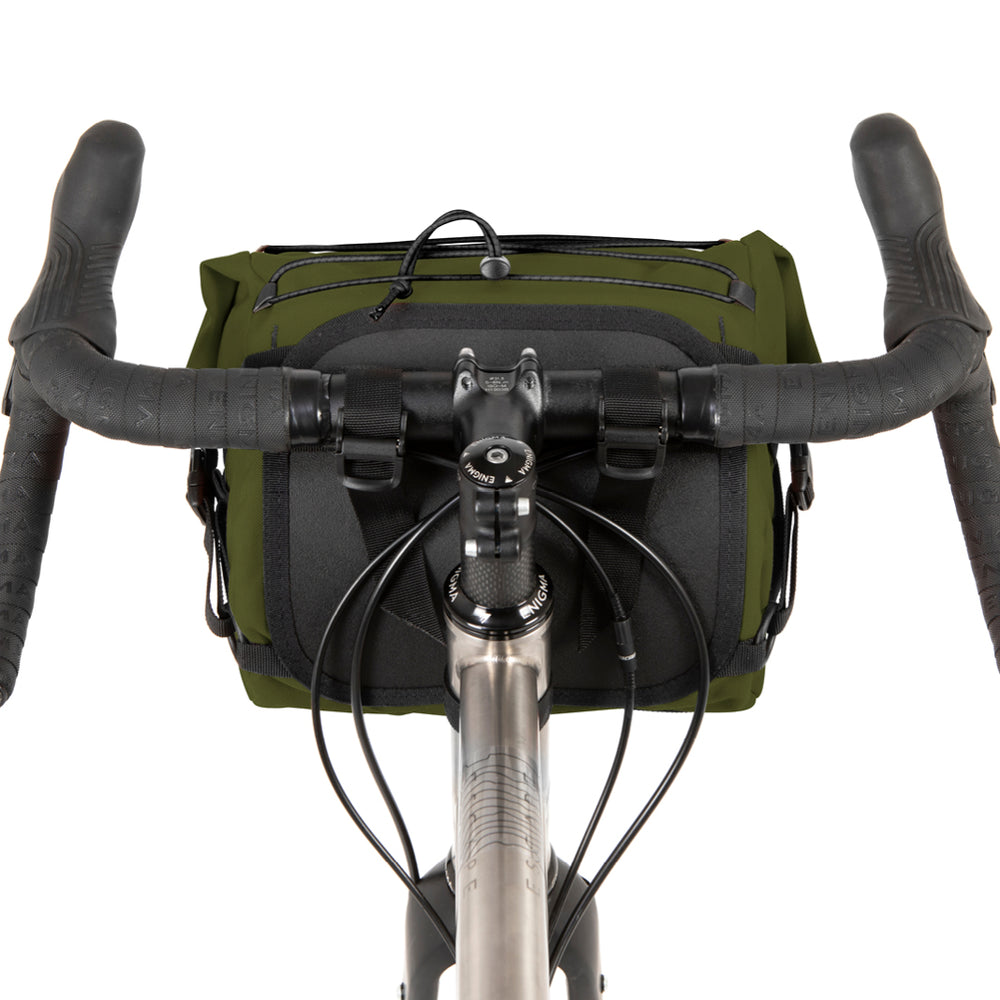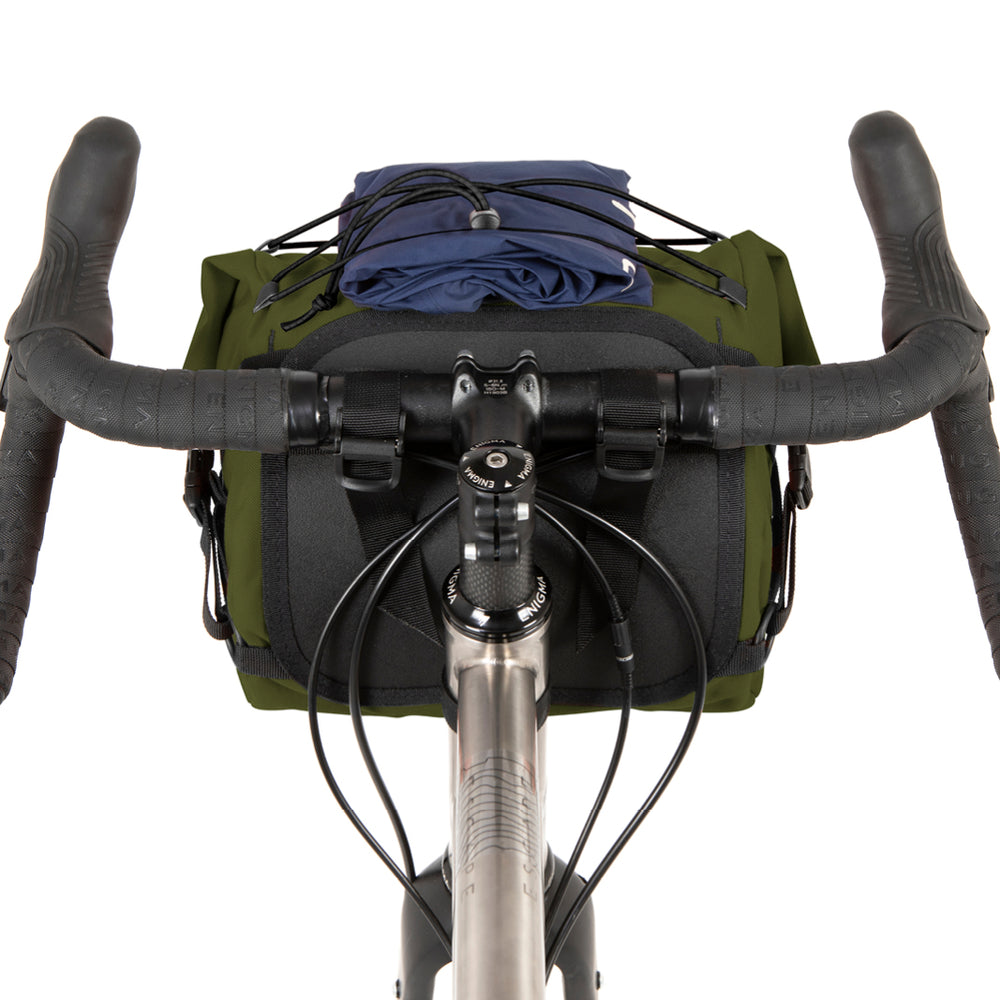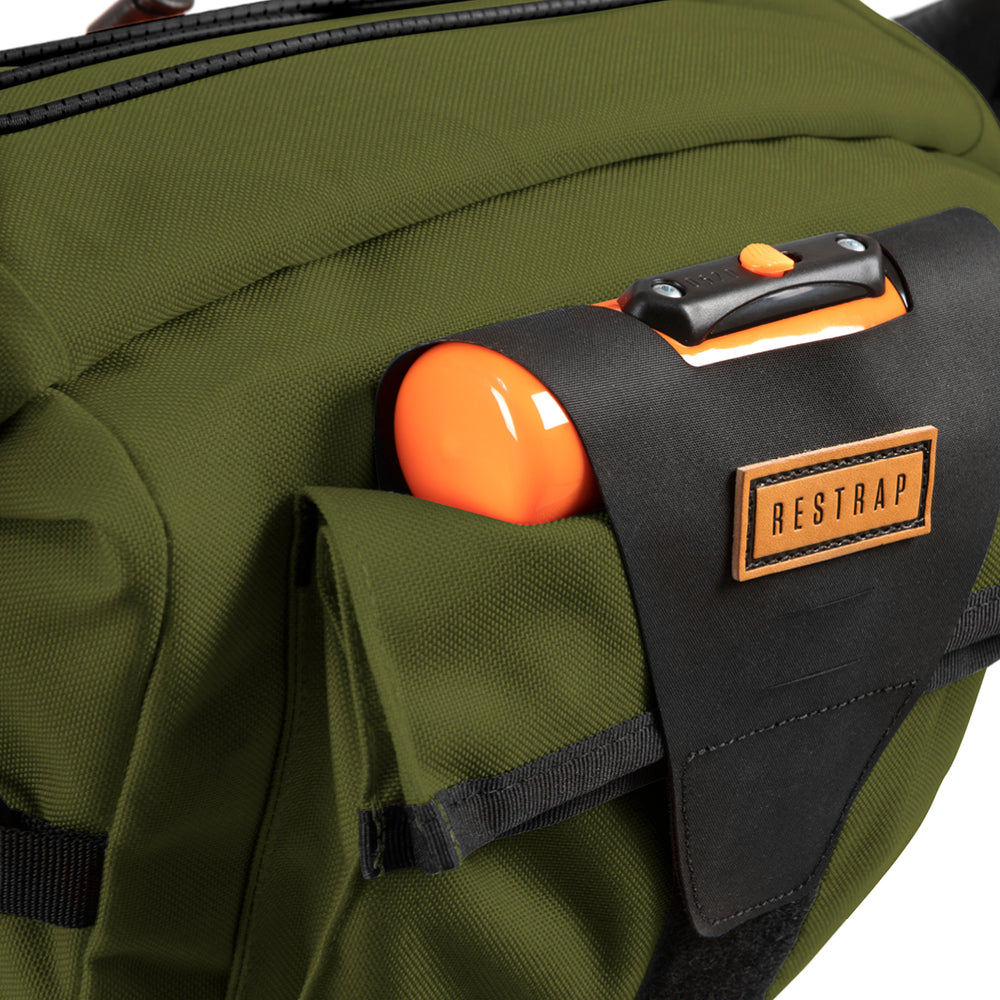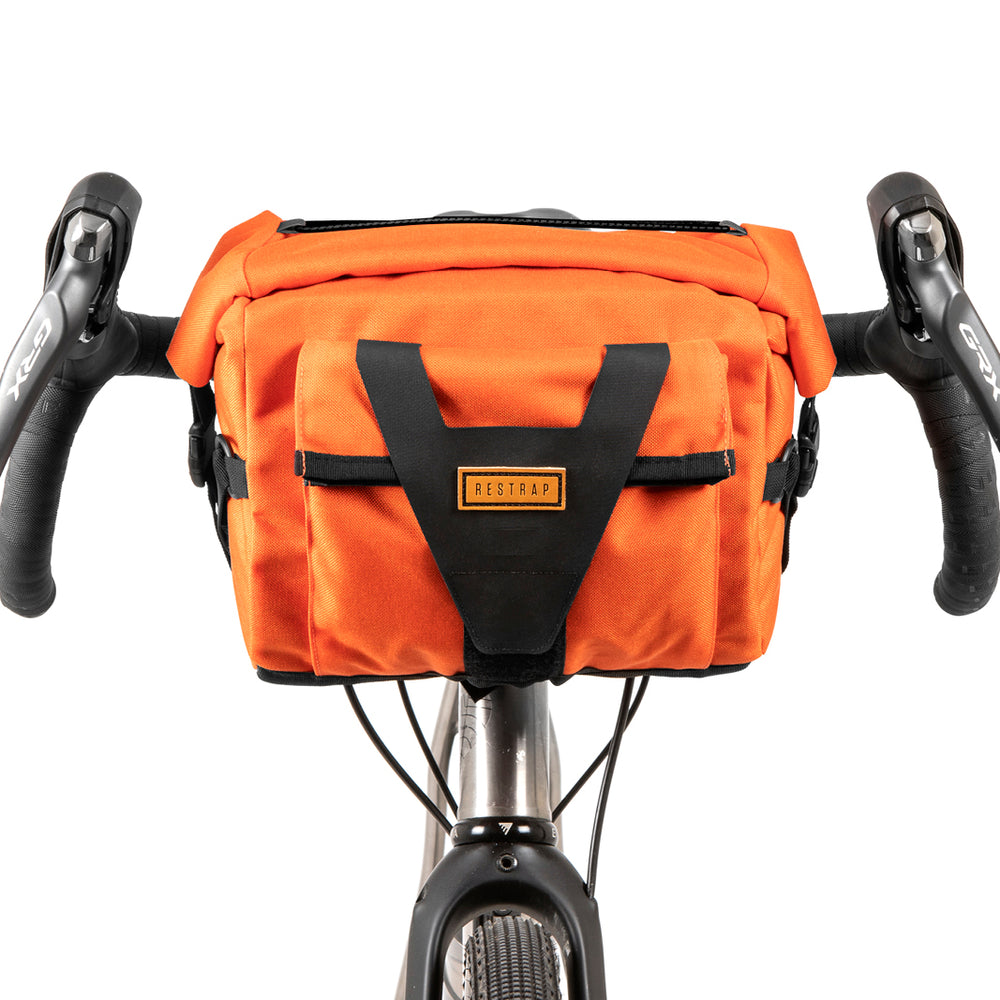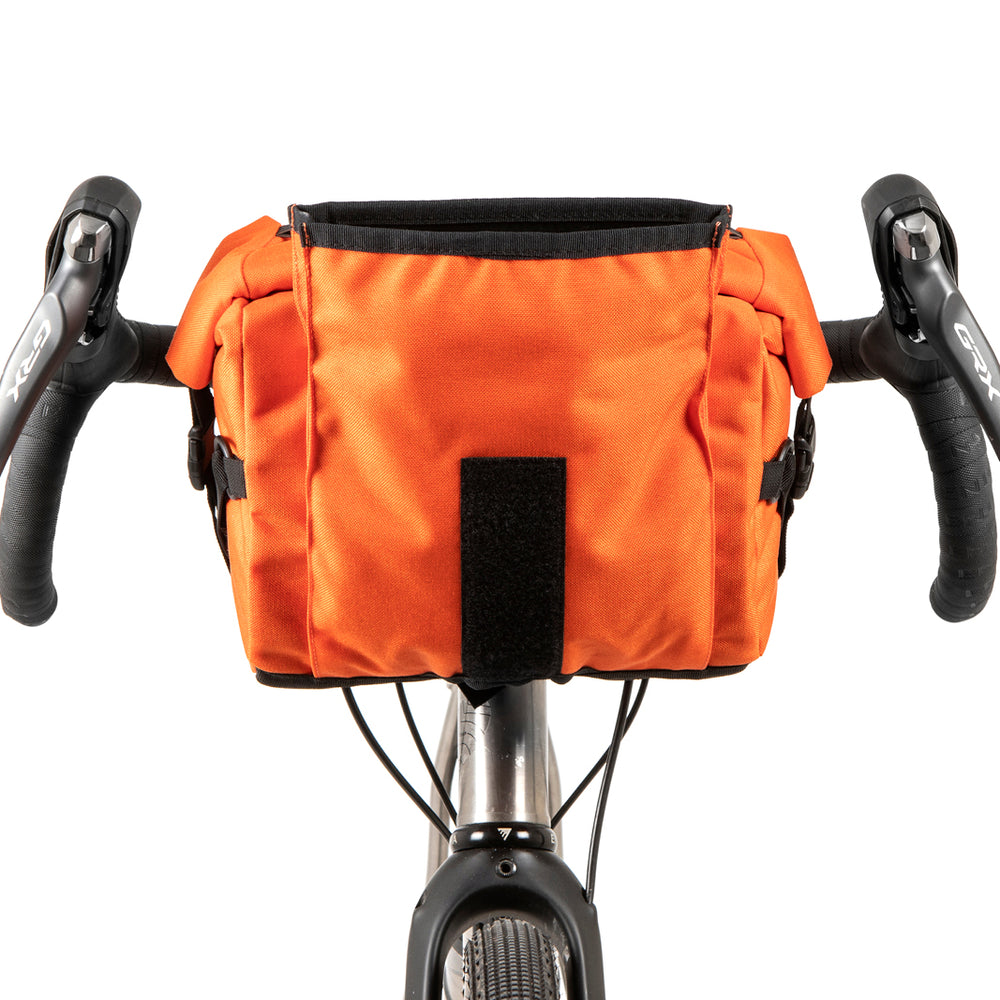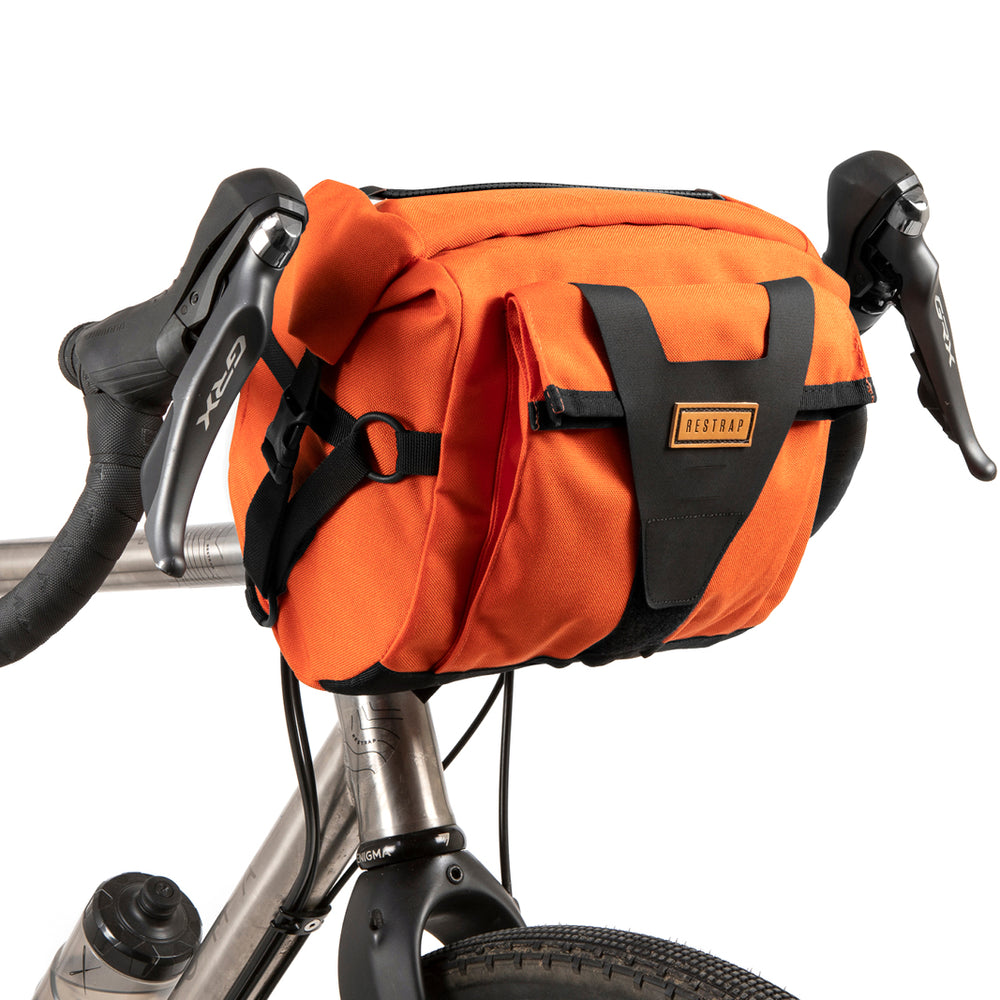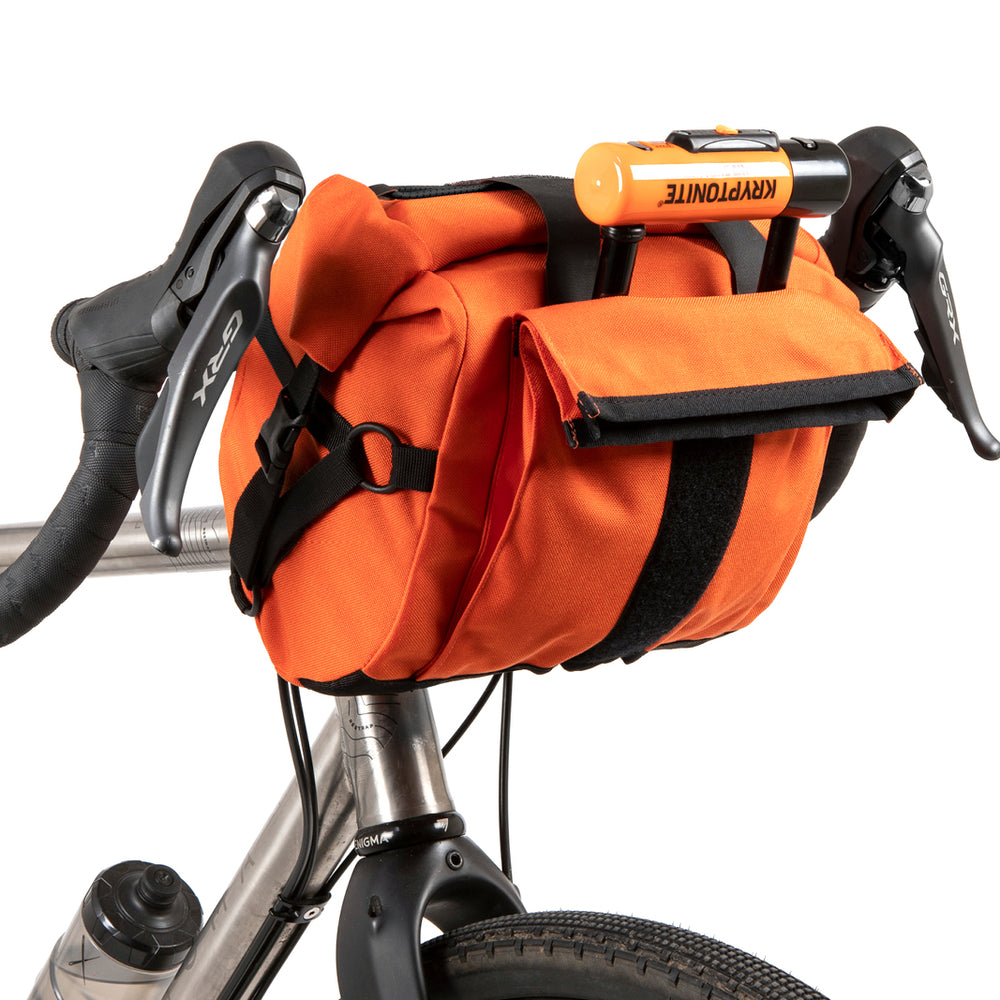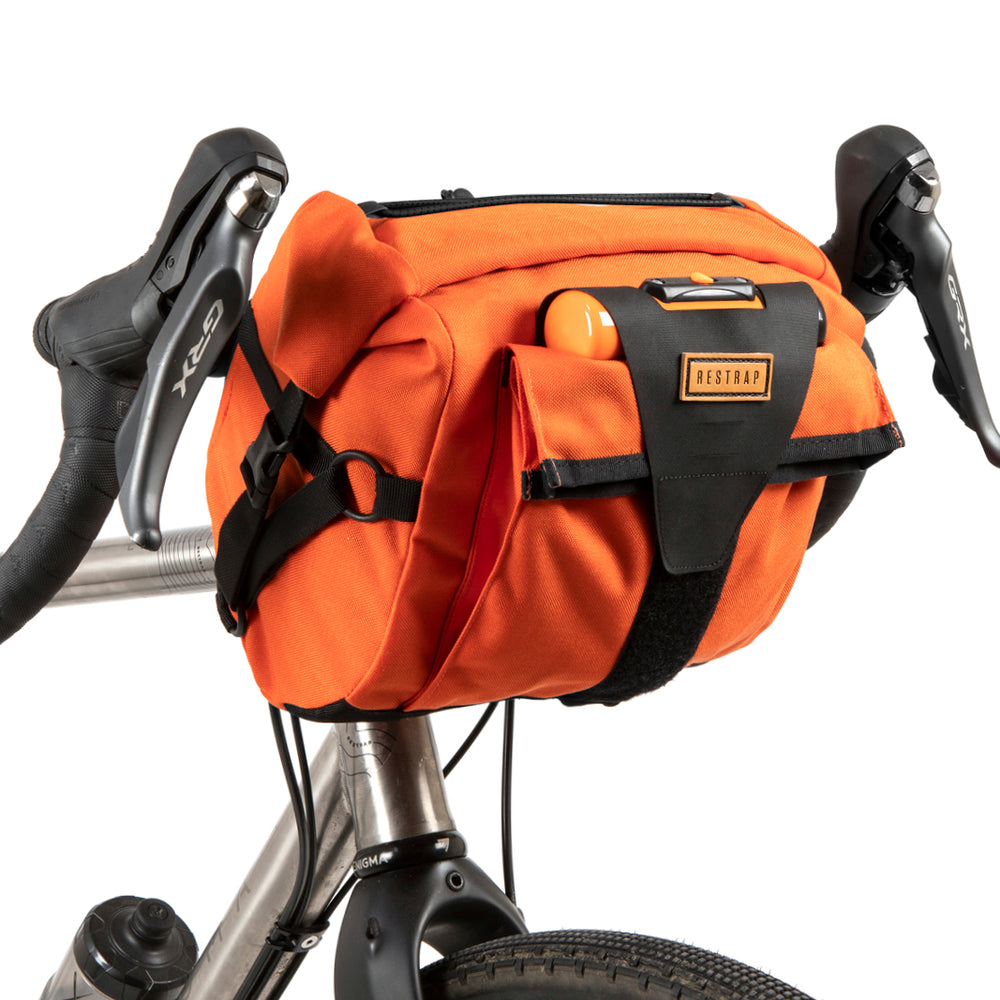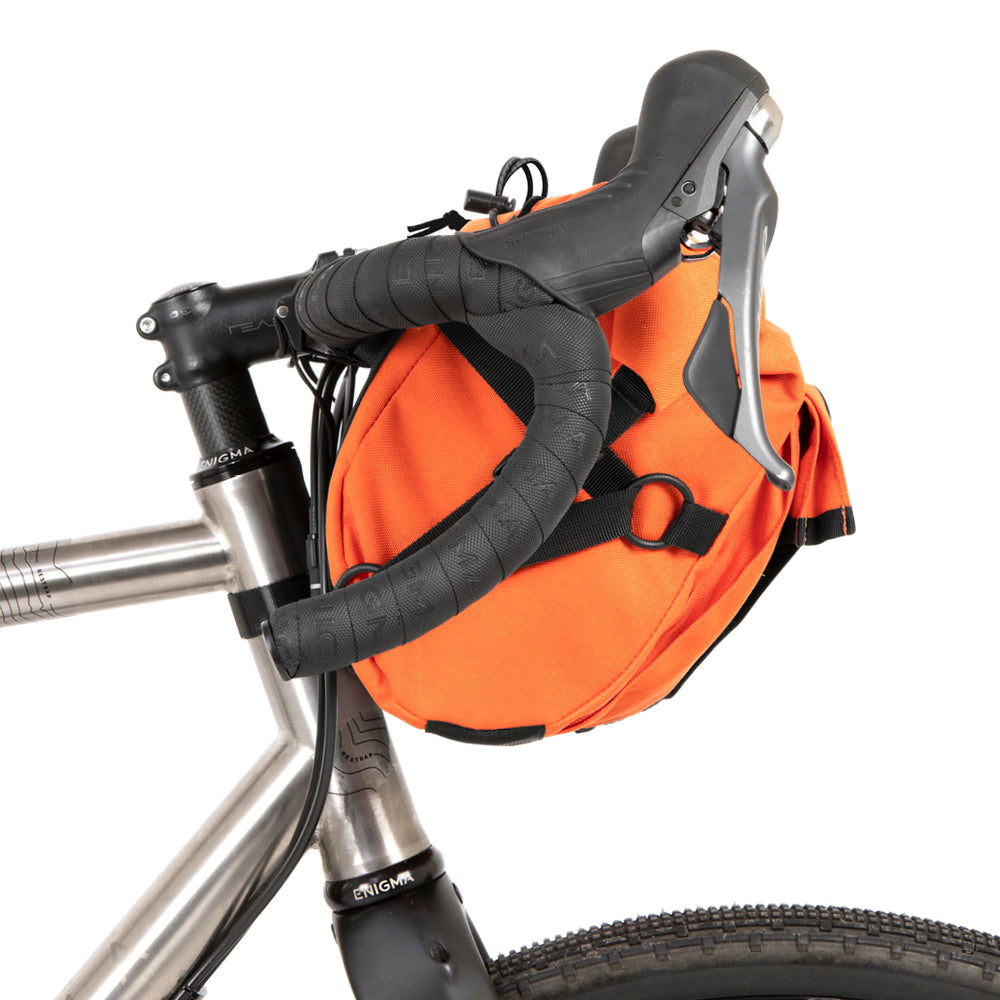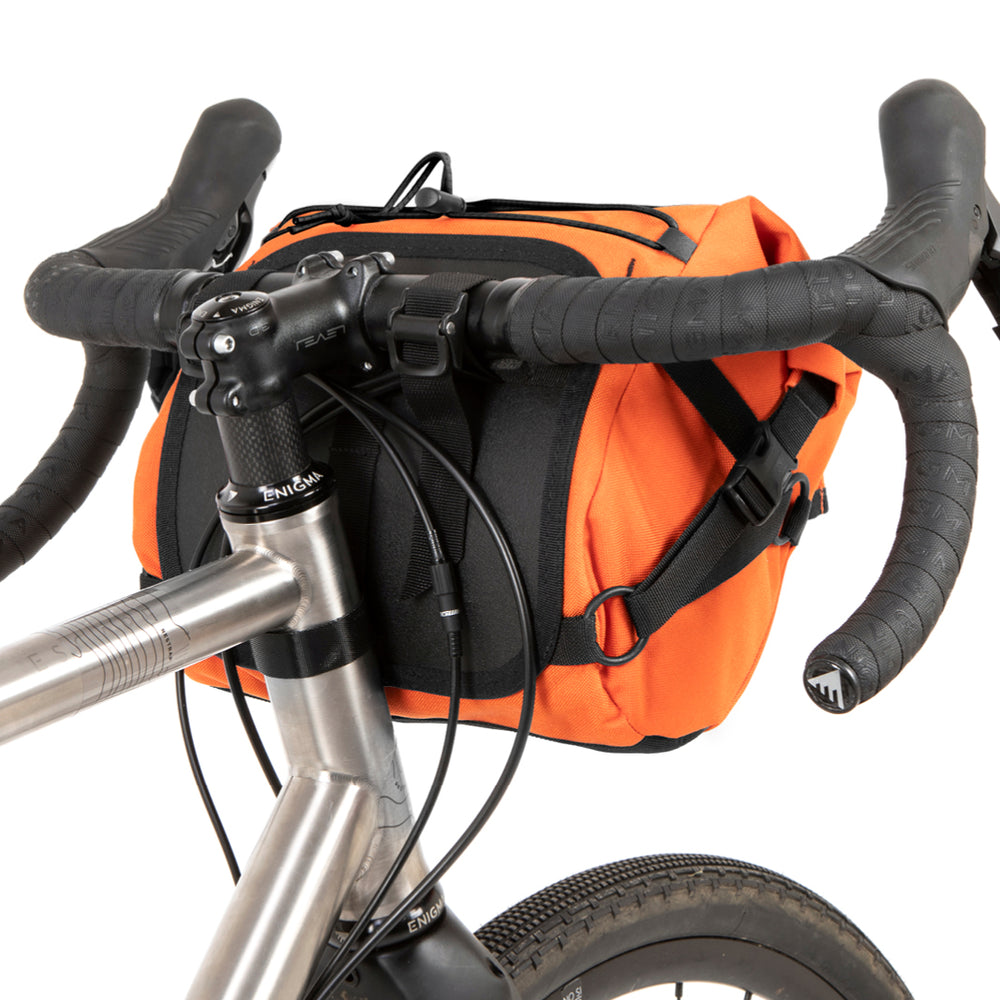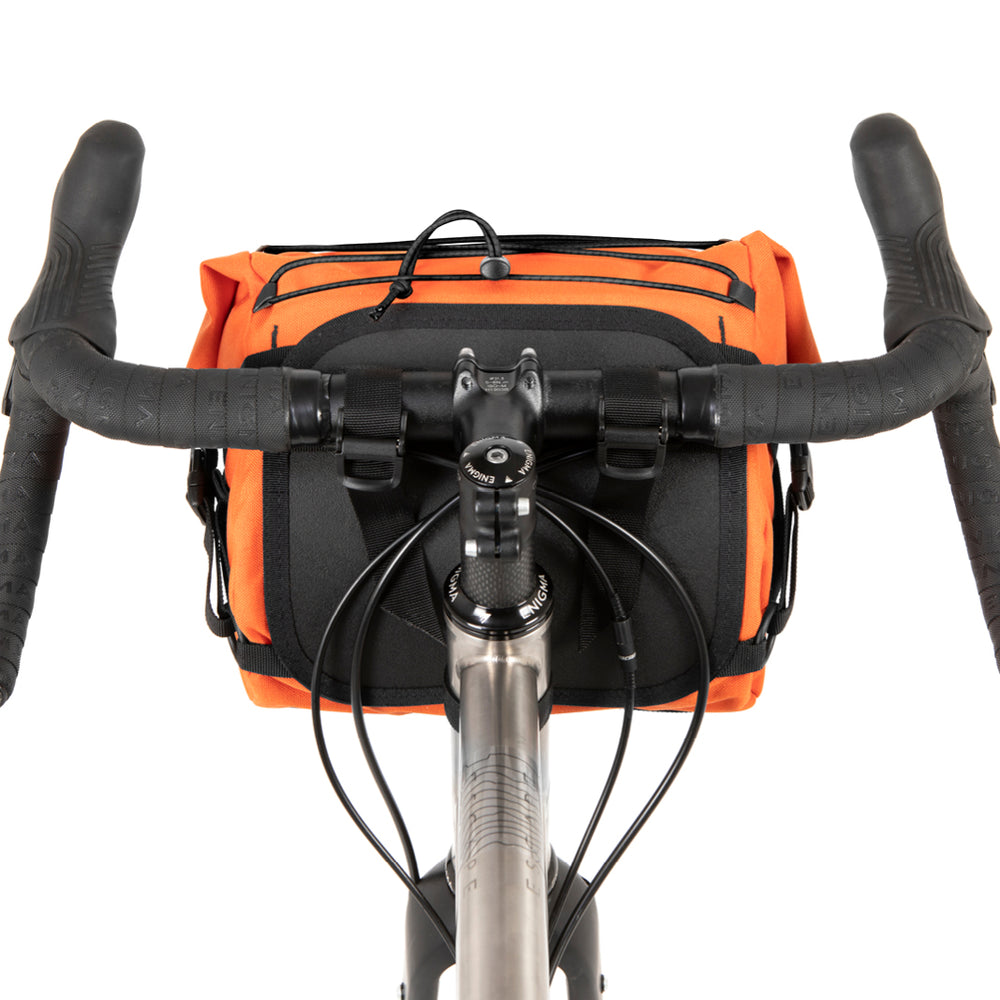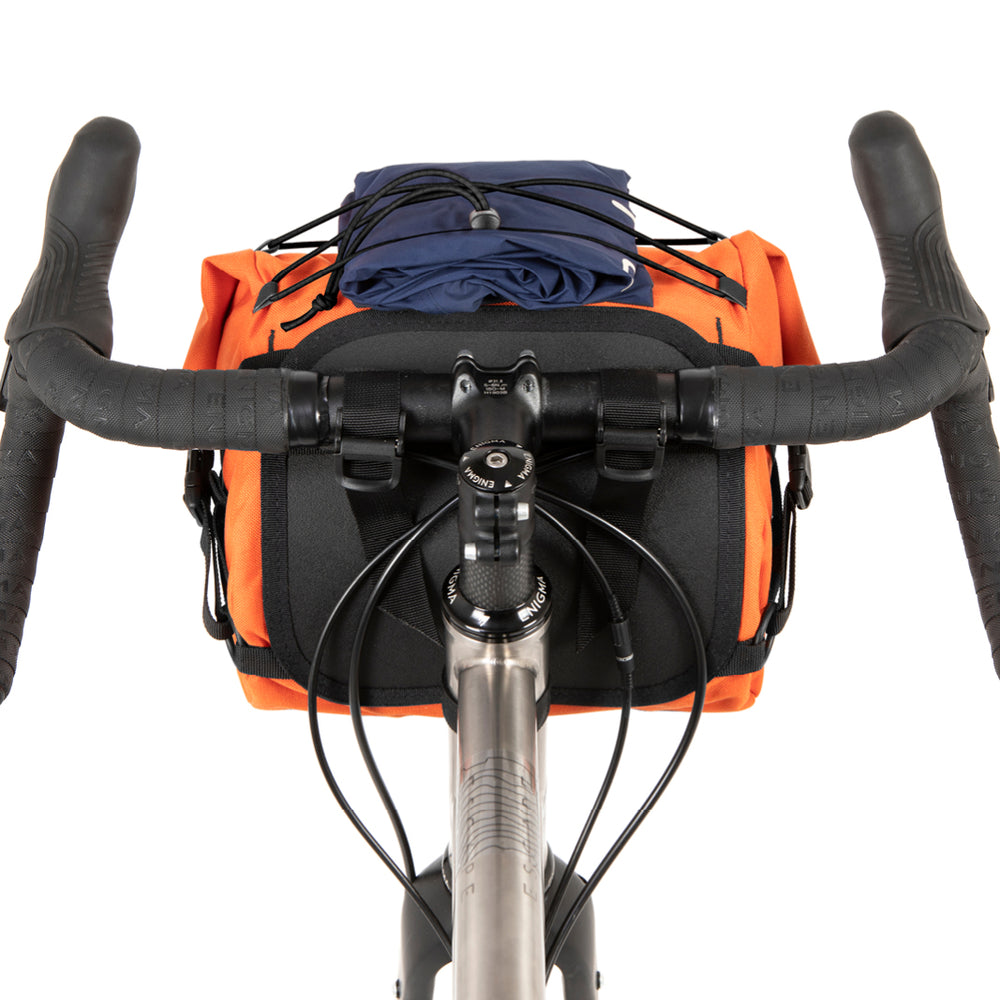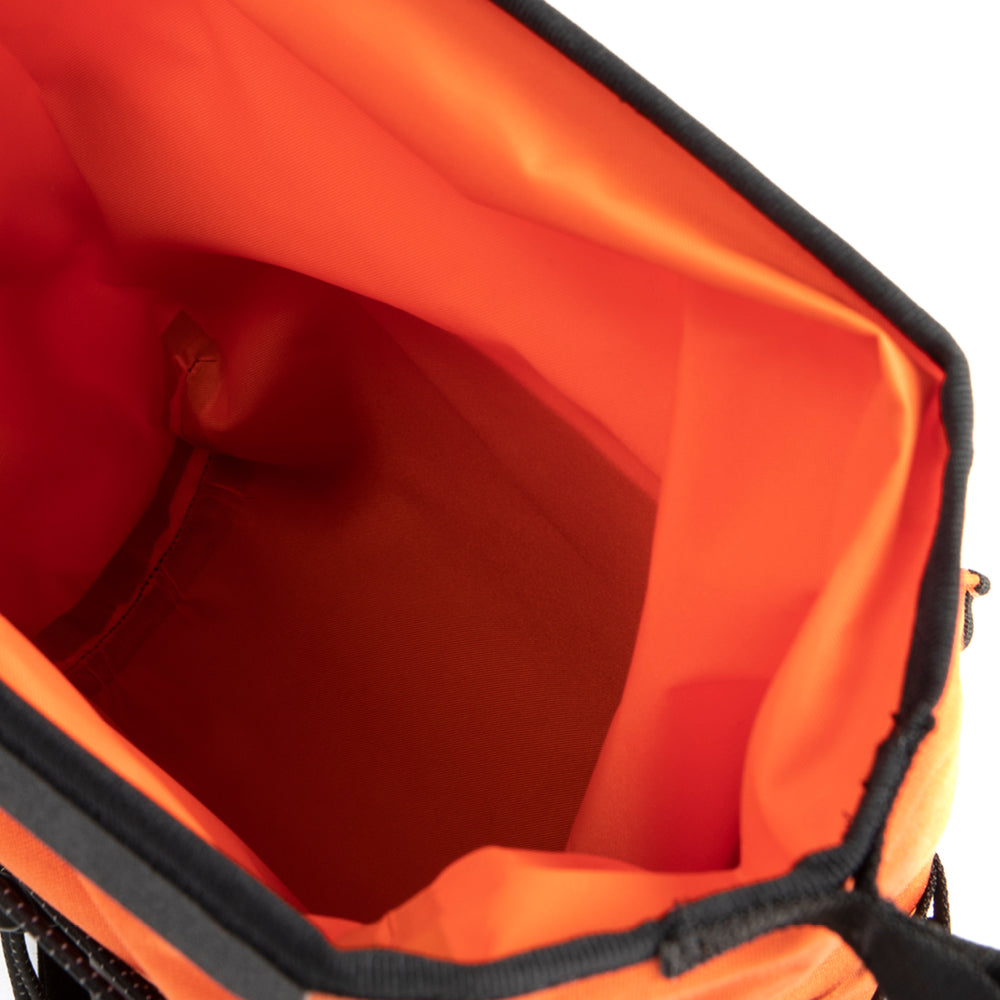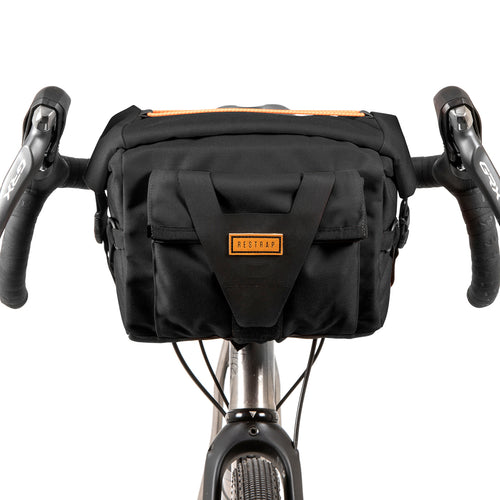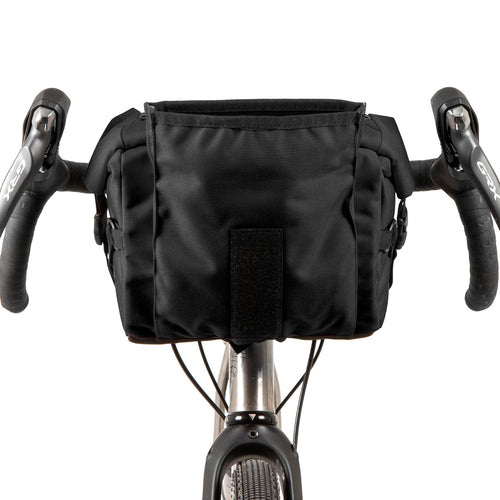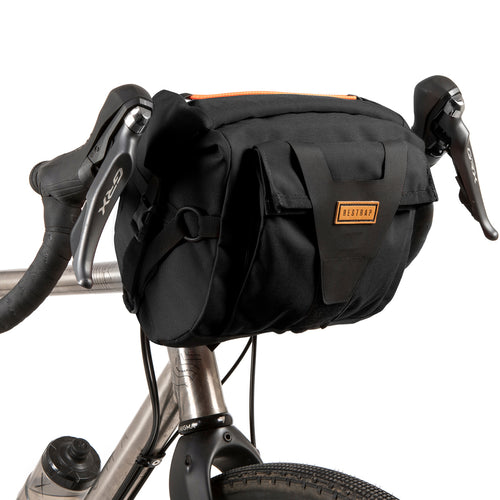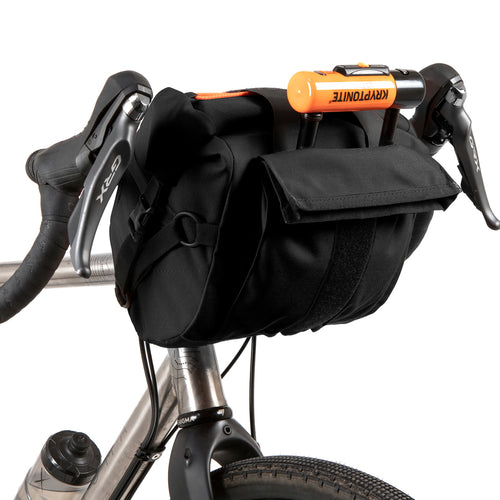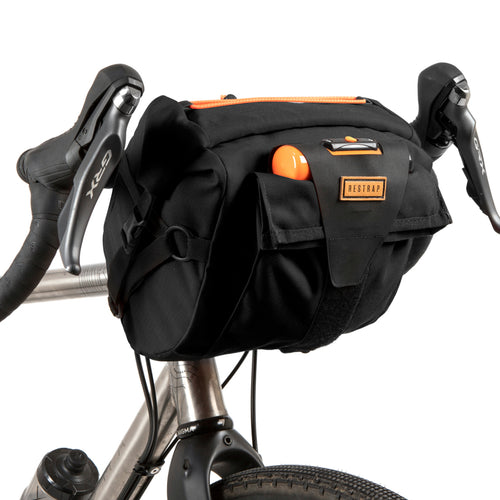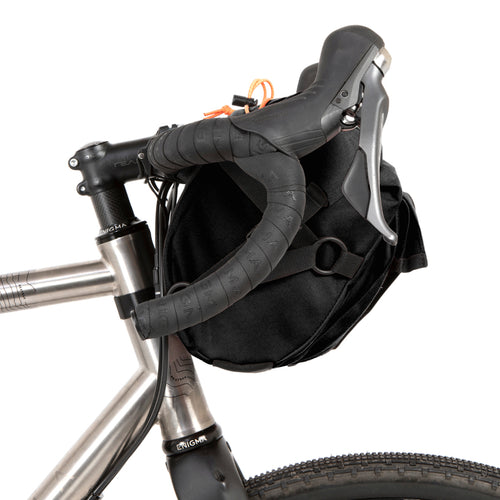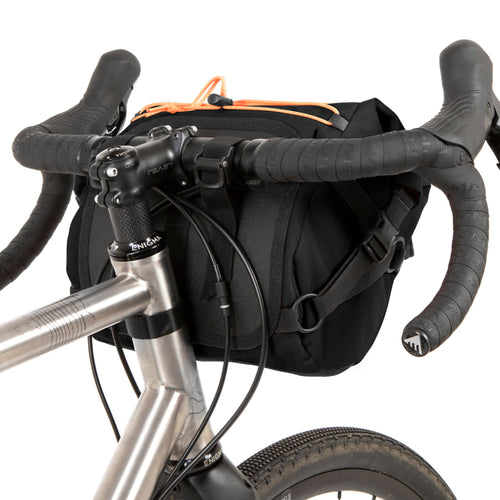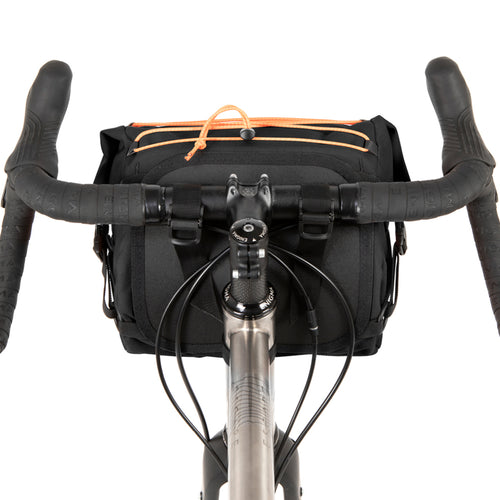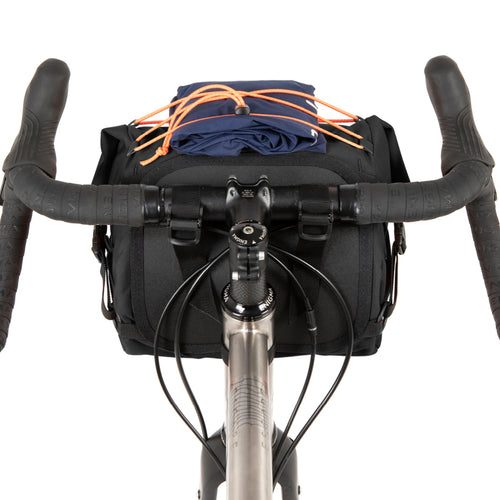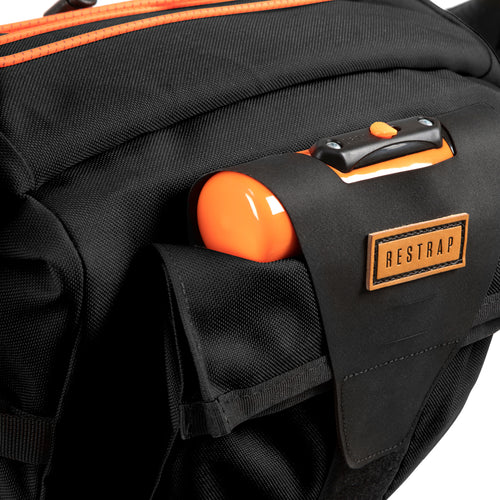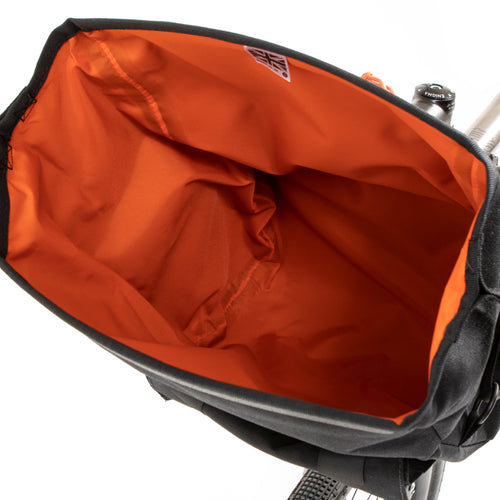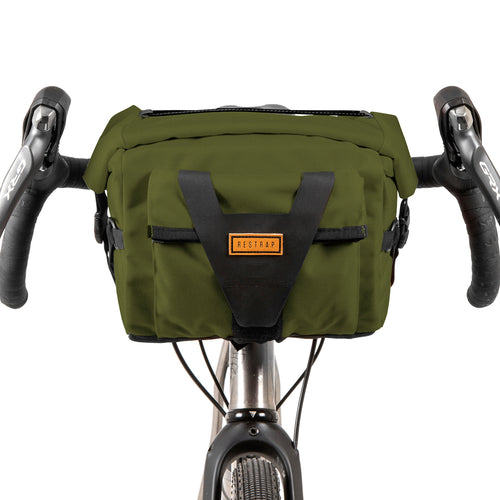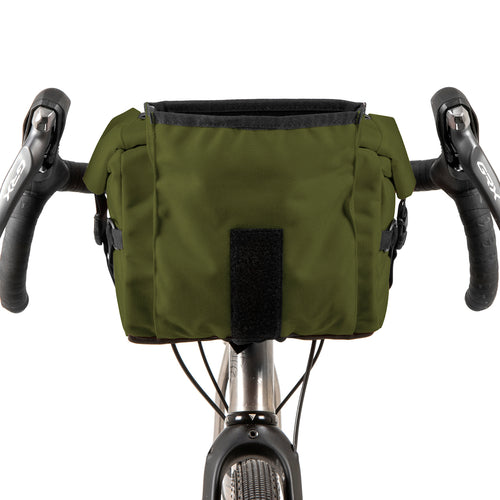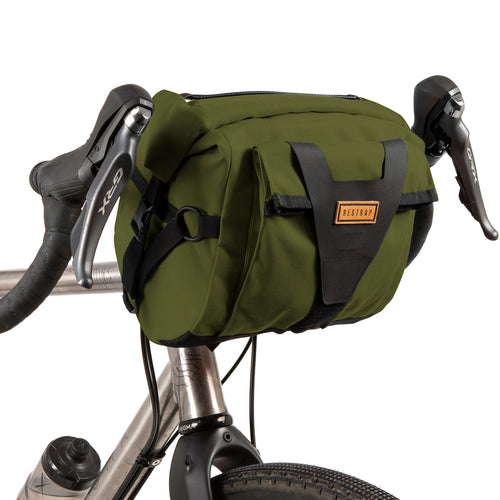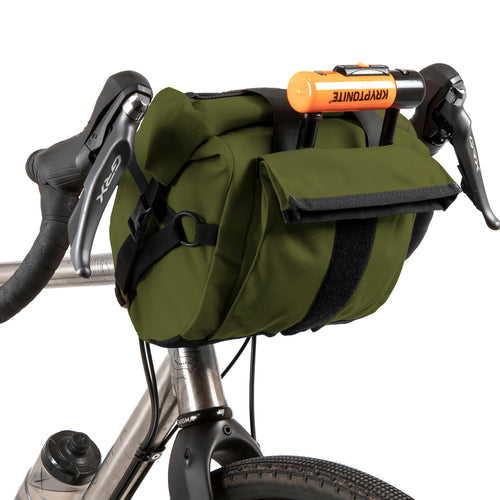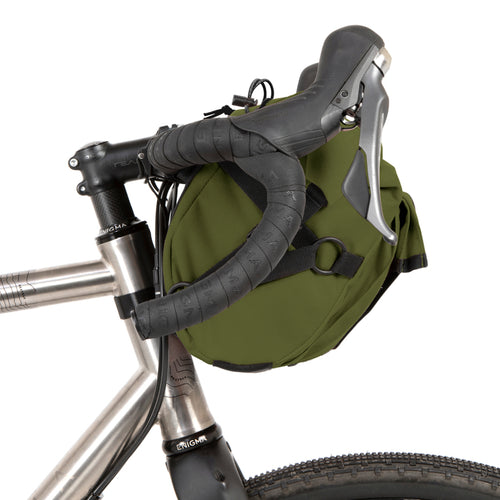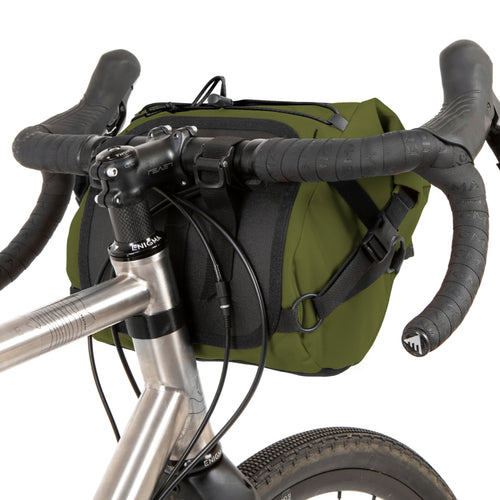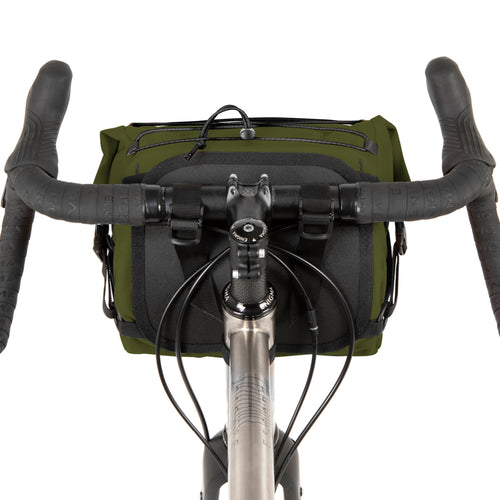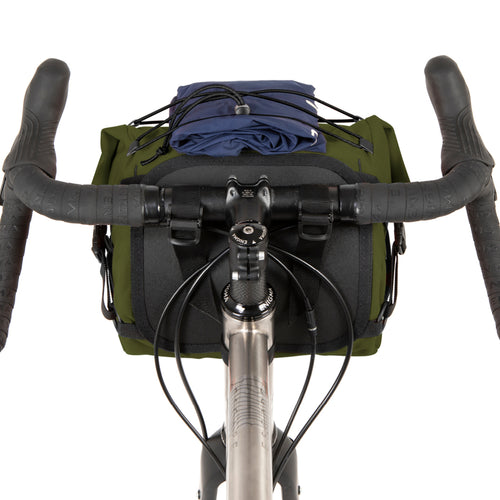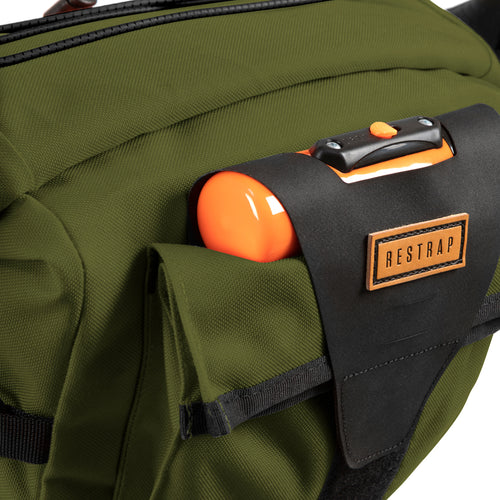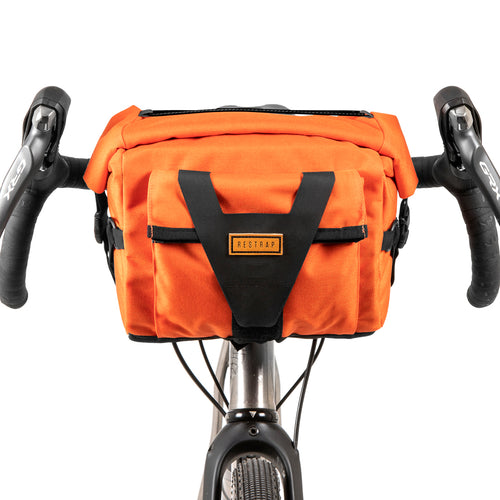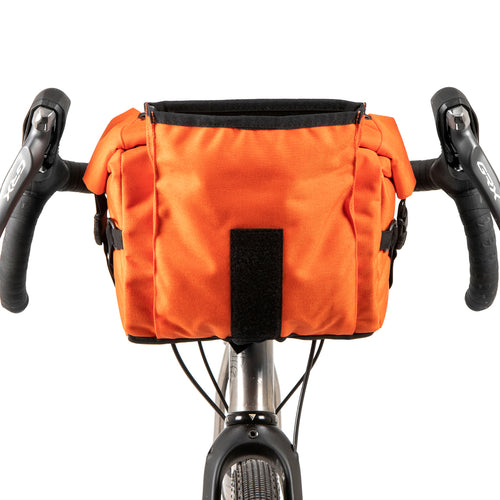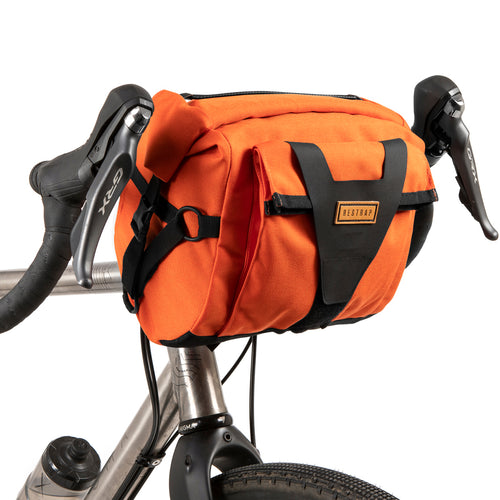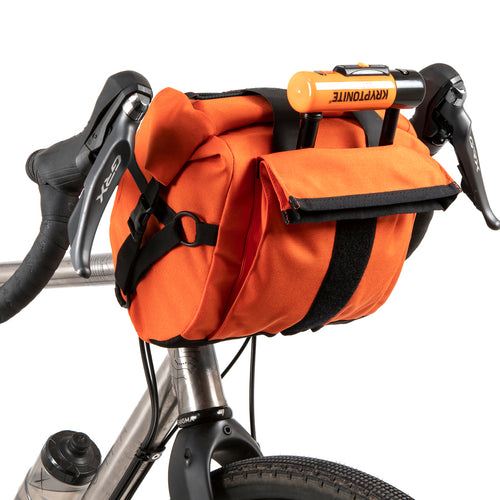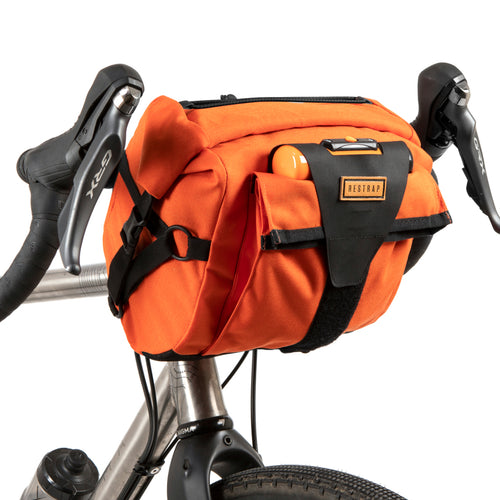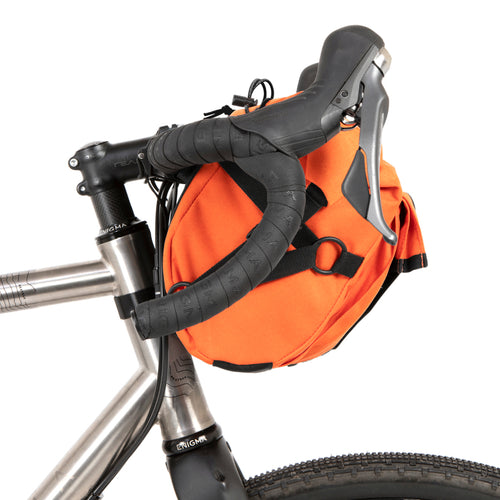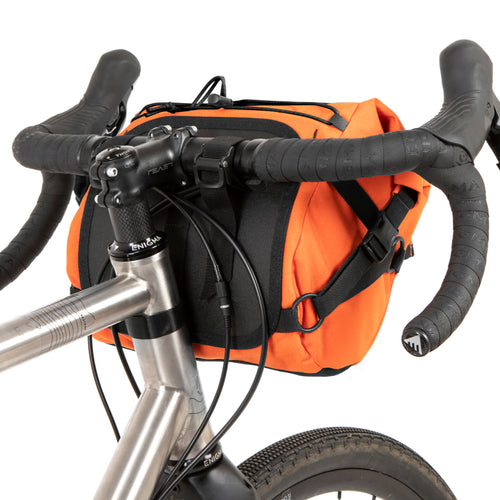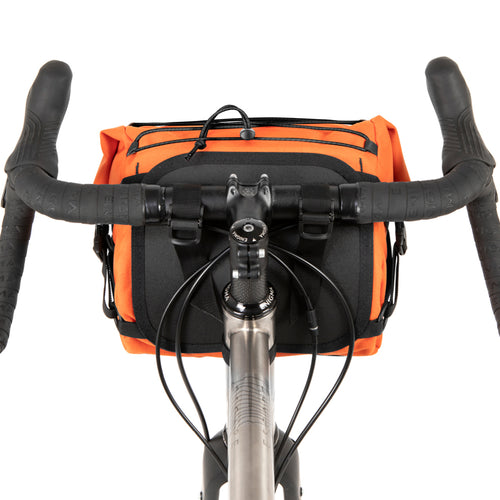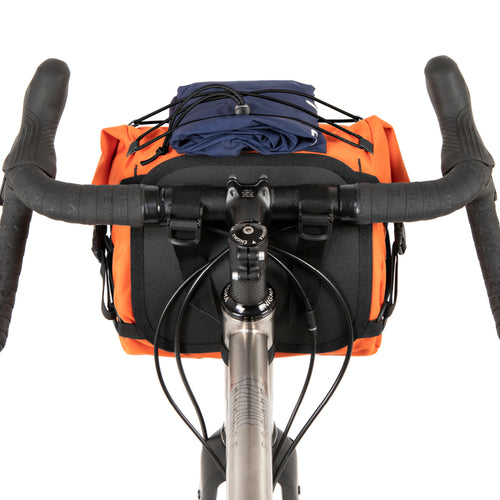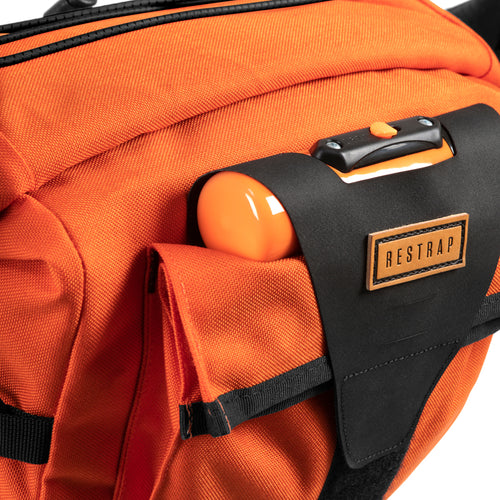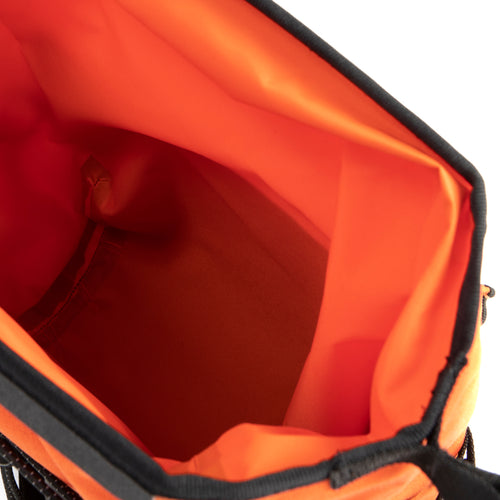 Description
Ideal for shop runs, off road adventures or audaxes, the Bar Pack is the perfect all day companion. Two fully waterproof roll top compartments provide 10 litres of capacity with a hypalon closure, securing the front compartment and providing a mounting slot for a clip-on front light or additional strapping. A mini D-lock holster sits between the two compartments, with the front compartment closure doubling as a securing strap for a lock for any urban excursions.
Technical Features
100% WATERPROOF
REFLECTIVE DETAILING
D-LOCK SLOT
RIGID STRUCTURE
Lifetime Warranty
All Restrap products carry a lifetime guarantee to be free of defects in materials and workmanship. We stand by our products and will cover the cost to repair or replace any defective product.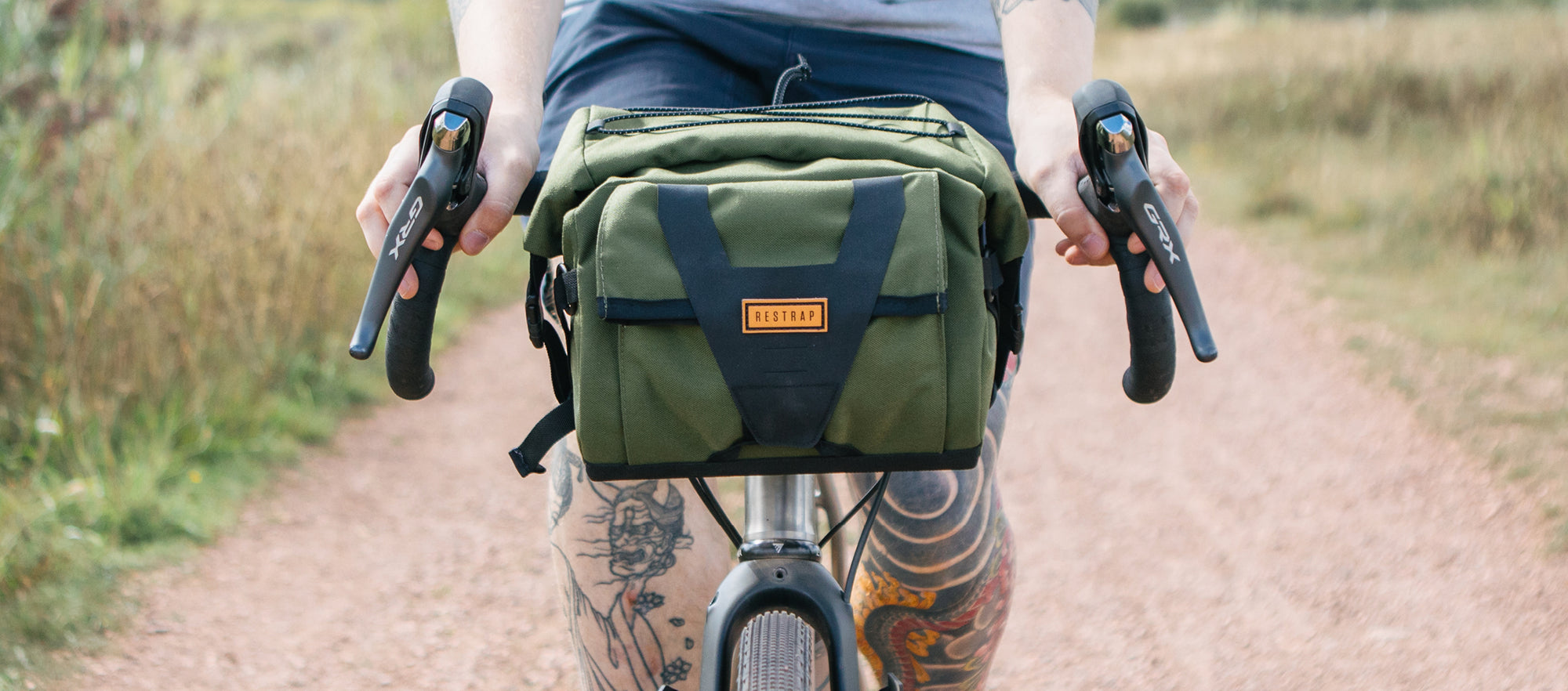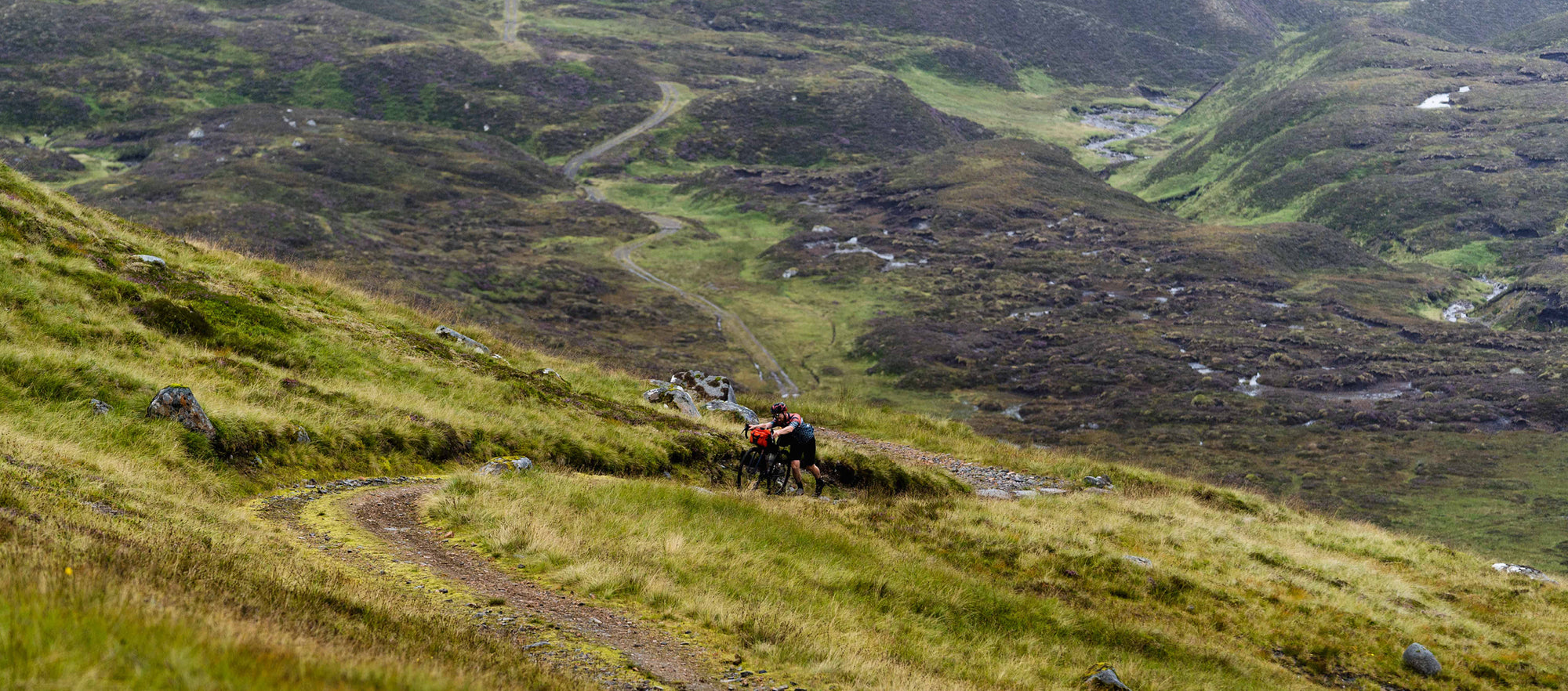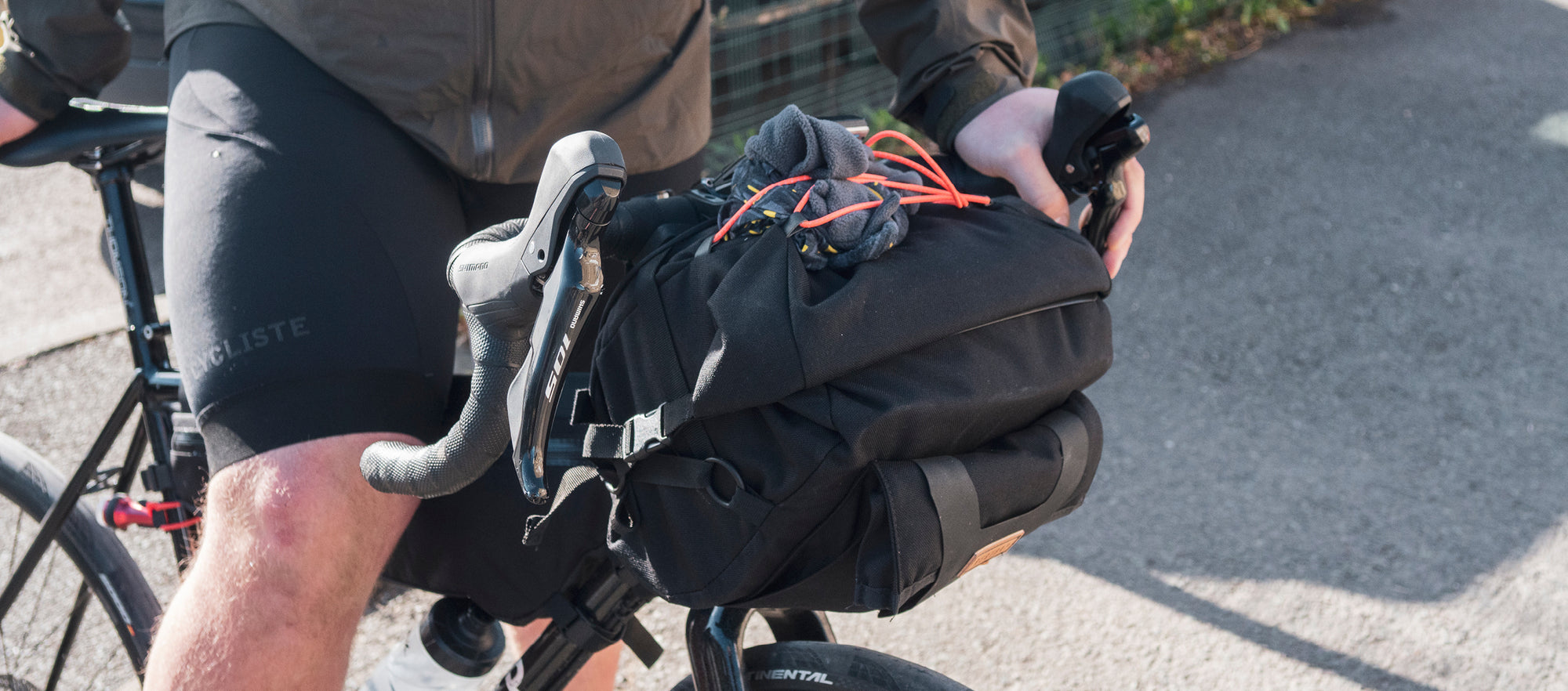 Waterproof Materials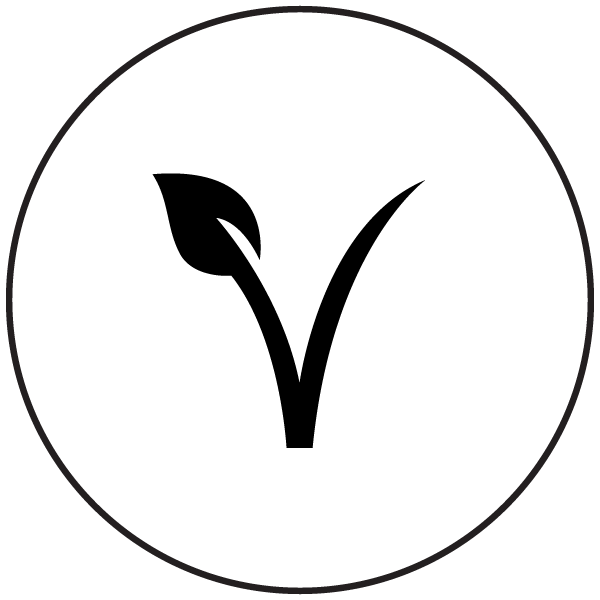 Vegan Friendly

Reflective Detailing

Fits Any Bike
Bar Pack (10 Litres) Size Guide